International Business Council Unveils the 6th edition of Leaders in Architecture MENA 2016
International Business Council has announced that it will host the Leaders in Architecture MENA summit on the 25th and 26th of April 2016 in Dubai, UAE. Part of their signature Architecture and Design series, the summit is bringing together 150 industry leaders coming from the biggest architectural firms worldwide with worth $483.7bn of projects they are currently working with.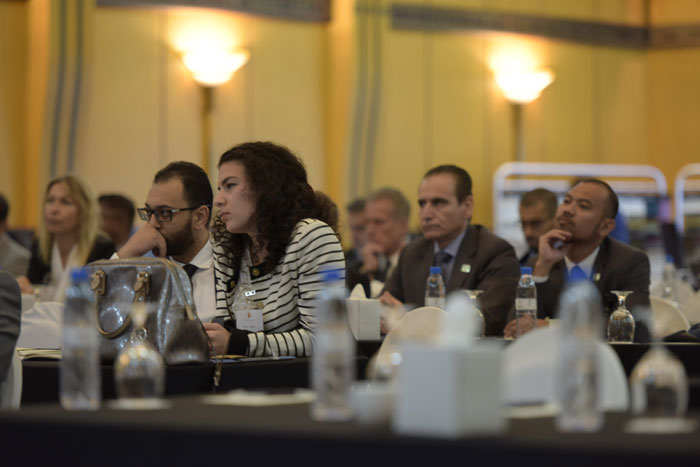 Endorsed by AIA Middle East, Saudi Green Building Council, Qatar Green Building Council, Iranian Association of Young Architects to just to name a few, the summit is not only a platform of connecting architects, interior designers, and consultants, but is also a foundation of networking for solution providers with the exclusivity in each category, one to one meetings and prequalified attendance of VIPs.

Hosting over 150 CEO's, Regional Directors, Chief Architects representing the top largest firms worldwide with the biggest number of upcoming projects, summit's guests represent the elite of worldwide architecture business.

"Leaders in Architecture MENA provides a rare opportunity for the professional community to step away from the commercial pressure that often dominates our workday, and have conversations that are sorely needed – conversations about design trends and theory, discussions of professional practice, dialogues about our mutual interests in improving the MENA built environment. This is an extremely important event for designers and design firms" says Michael Fowler, Managing Director Middle East, Aedas who is one of the speakers at the summit.

Amongst other 50 guest speakers are Mohamed Al Assam, Founder and Leader of Dewan Architects, Ibrahim Jaidah, CEO of Arab Engineering Bureau, Jo Palma, Principal & Design Director of Perkins+Will, Carson Shearon, Principal, CannonDesign, Ian Apsley Main Board Director, Broadway Malyan, Thomas Behr, Managing Director, SOM, Jamil Jadallah, Managing Director, National Engineering Bureau who will discuss wide range of topics – from understanding the market demands and specific needs of consumers, gaining a better understanding of local trends, challenges in the region, cultural diversity, and many others. Not only this summit will be a platform of connecting architects, interior designers, and consultants, it will also be a foundation of networking for solution providers with the exclusivity in category, one to one meetings, and prequalified attendance of attendees.

"Leaders in Architecture MENA Summit's importance on a truly global scale cannot be disputed: not only the summit highlights the importance of the region on the international landscape by announcing and discussing the latest, most innovative and ambitious projects regionally and worldwide and attracting participation from across the globe, but it also now sets the business agendas of the CEO's and executive offices of the architecture and developer companies worldwide as well as various country's delegations and government representatives who are looking to strengthen their relationship in the region at the highest level as well as promote their businesses for future opportunities" mentioned Elena Jassim, CEO of International Business Council, the organizer of Leaders in Architecture MENA Summit.

The leading solution providers to the industry are quick to secure their exclusive category by sponsoring the event in order to be able to present their solutions to the most qualified group of officials holding over thousands of projects. Gerflor has secured Gold Sponsorship position, while Sara Group took up Silver sponsorship and Bauwerk Parkett confirmed bronze, just to name some of the product companies participating at the event.

Once again taking place in the one best 5 star hotels in Dubai, Leaders in Architecture MENA will be accompanied by the Gala Dinner, creating a unique opportunity to explore the largest number of projects that the region have ever seen under one roof.