International power and energy providers set eyes on Middle East Electricity to capitalise on booming UAE power sector
Power consumption in the UAE is estimated to more than double by 2020, with the government foreseeing an investment of US$25 billion in power generation over the next eight years to keep up with demand, according to a recent report by the Kuwait Financial Centre, Markaz.
The report, 'GCC Power', stated that the UAE's power consumption will rise from the existing 87TWh (terawatt-hour) to 180TWh in 2020, as the country's power sector rises in tandem with economic growth achieved over the last decade.
Growing at 8.5 per cent annually overall, much of the growth comes from Abu Dhabi as the UAE capital expects power demand to grow by 11 per cent annually until 2015, while Dubai expects 3.5 per cent growth over the next decade and 2.5 per cent from 2020-2030.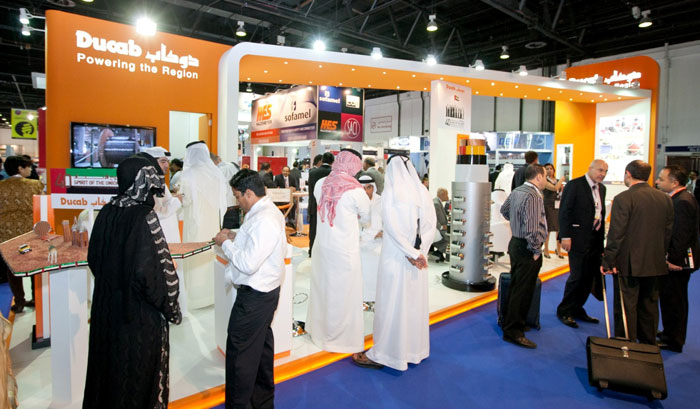 Middle East Electricity takes place from 17-19 February, at the Dubai International Convention and Exhibition Centre.
The UAE's booming power sector provides the perfect backdrop for the region's largest power and energy exhibition, Middle East Electricity, taking place from 17-19 February, at the Dubai International Convention and Exhibition Centre, where international companies will be lining up to showcase their latest products and solutions to regional decision makers.
More than 1,000 exhibitors from 58 countries involved in the power, lighting, renewable and nuclear sectors will exhibit at the three-day event, held under the patronage of His Highness Sheikh Maktoum bin Mohammed bin Rashid Al Maktoum, Deputy Ruler of Dubai.
Anita Mathews, Exhibition Director for Middle East Electricity, said: "The UAE is a rapidly growing economy whose electricity consumption has been growing continuously and is further poised to grow at a faster pace in the next decade."
"The country has also begun exploring alternative energy sources including solar power, nuclear and natural gas to boost capacity and diversify the energy mix. Nuclear power in the UAE for example will contribute up to seven per cent of the country's total power demand by 2020."
Recent landmark power projects in the UAE include the 1000MV solar park unveiled by Dubai Electricity and Water Authority (DEWA) in January 2012, while Abu Dhabi Water and Electricity Authority (ADWEA) is planning to launch its first ever Independent Power Project (IPP), Shuweihat 3 at an estimated cost of US$2.5 billion with a power capacity of 1,600MV by 2014.
Now in its 38th edition and organised by Informa Exhibitions, Middle East Electricity is the largest and longest-running energy event in the Middle East, attracting more than 15,000 visitors from 120 countries every year.
The three-day event is co-located with the inaugural edition of Solar Middle East, a dedicated platform for the burgeoning regional solar industry, and set to become largest gathering of solar technology suppliers ever seen in the Middle East.
Middle East Electricity returns with the popular Middle East Electricity Awards, an extended programme of technical seminars, and is partnered with Power + Water Middle East in Abu Dhabi, Power Nigeria in Abuja and Africa Electricity in Johannesburg.
Categories: