International Water Summit 2016 Brings MENA Water Security into Focus
The International Water Summit (IWS) 2016 is set to attract global experts, decision makers, and business innovators to address the impending water demand and supply gap in the Middle East, and the challenges and opportunities for ensuring water sustainability in the region.

According to a recent study by Frost and Sullivan commissioned by the IWS, countries in the GCC have the highest per capita consumption of domestic water in the world, reaching 1600 liters per day per person. Limited availability of freshwater and renewable resources, coupled with their large-scale inefficient use, is further widening the demand-supply gap, according to the 2015 report.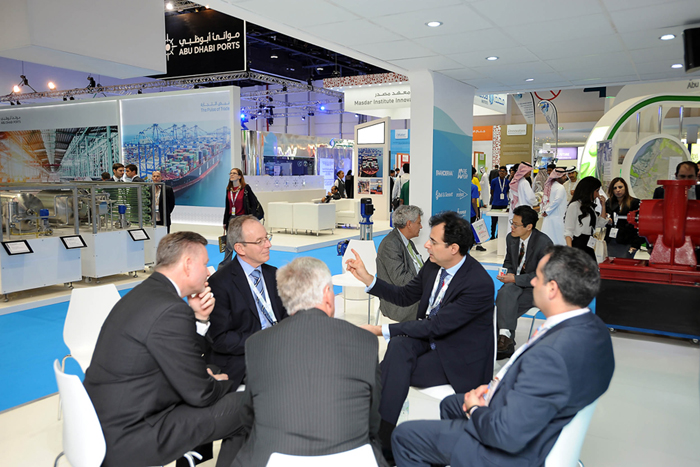 A separate study by the World Bank shows that as the MENA region's population continues to grow, and is projected to double over the next 40 years, per capita water availability is expected to fall by more than 50 percent by 2050.

Held under the patronage of H.H. General Sheikh Mohammed bin Zayed Al Nahyan, Crown Prince of Abu Dhabi and Deputy Supreme Commander of the UAE Armed Forces, and hosted by Masdar as part of Abu Dhabi Sustainability Week, IWS offers industry stakeholders a knowledge-sharing platform for exploring and accelerating the development of new sustainable strategies and technologies.

The 2016 edition of IWS is expected to welcome 180 exhibiting companies from 35 countries, and around 10,000 attendees from over 70 countries. The event, which is held in strategic partnership with the Abu Dhabi Water and Electricity Authority, will take place at the Abu Dhabi National Exhibition Centre on 18-21 January 2016, part of Abu Dhabi Sustainability Week, hosted by Masdar.

Coming back for its second year as IWS' flagship business generating program for the water sector, Innovate@IWS will enable innovators and clean technologists to connect with investors, partners and end users in the quest for sustainable water in arid regions.

The IWS Conference Program will bring together 80 thought-leading speakers to the stage to discuss imminent issues facing potable water production, from the Middle East's future desalination projects and energy efficiency in water production, to sustainability's role in business, and a country spotlight on the region's largest investor in water projects – the Kingdom of Saudi Arabia.

Experts include Said Saeed Al Qubaisi, Acting Director-General, Regulation and Supervision Bureau (RSB); Dr. Abdullah Al-AlShaikh, Chief Executive Officer, Advanced Water Technology (Taqnia), Carlos Cosín Fernández, Chariman and CEO, Abengoa Water; and Carlos Riva, CEO, Poseidon Water.

Driving new business leads and enhancing networking capabilities, the Sustainability Business Connect program returns to IWS and its partner events, carefully matching exhibitors and buyers from the government and private sectors. Demonstrating the strength of Sustainability Business Connect, hundreds of meetings were conducted at IWS 2015, enabling businesses to make the most out of their time at the event.