Introducing i3 System State-of-the-Art- Window Sealing!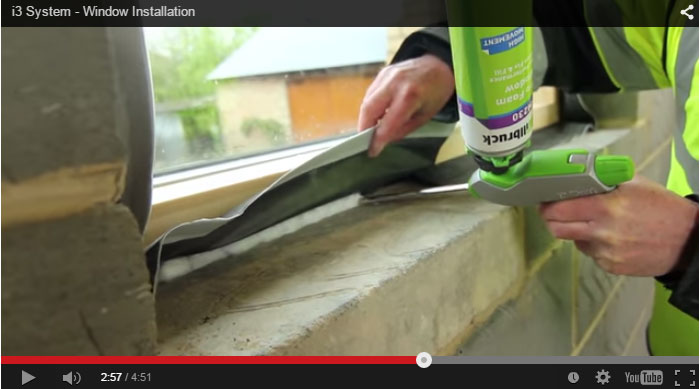 The innovative "i3" system encompasses the concept of sealing out weather whilst sealing in comfort and energy savings.

i3 the new system for low energy buildings
Significant benefits including:
Weather seal for wind-driven rain
Vapour permeability
Thermal insulation
Acoustic insulation
Internal airtight seal
Compliant having BBA certification
Proven – 15 years track record in Europe
How it works: inside tighter than outside!
By selecting the appropriate products, a simple, cost effective installation will benefit the building owner / occupier for years to come and the long-term savings can be enjoyed by many:
External Sealant: TP600 Compriband 600 – an impregnated foam tape which forms a breathable external weathertight
Intermediate Sealant: FM230 Window Seal Gun Grade Foam – a PU Expanding Foam which insulates giving the installation improved thermal performance
Internal Sealant: ME500 Duo Membranes – intelligent membranes used internally to create an airtight installation - exceeding current UK Building Regulations
Reliable & Durable
10 year i3 performance guarantee
The i3 window sealing system from illbruck comes with a 10 year guarantee for the performance of the joints.
BBA Accreditation
The i3 system and its individual components are BBA approved, proving their fitness for purpose.
Easy to Install
View i3 installation video.
Categories: