Introducing IdealRain Evo and IdealRain Evo Jet
IdealRain Evo & Evo Jet handsprays create new experiences for users and new looks for the showering area. Depending on your style, you can choose from the classic round or the new sophisticated diamond shape.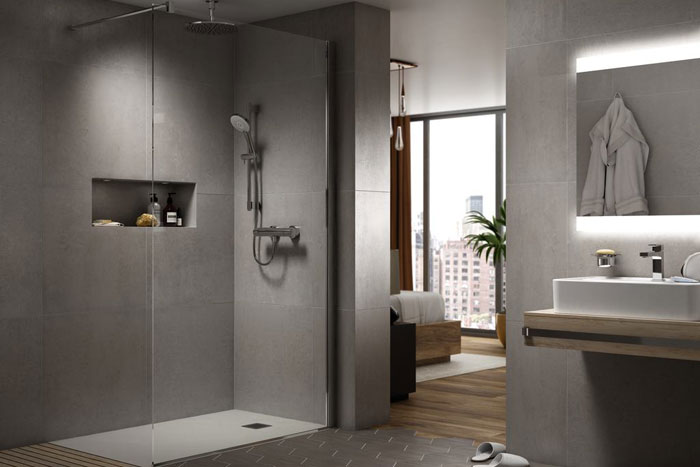 THE LUXURY OF CHOICE
When higher performance, IdealRain is equipped to deliver. The arrival of Evo and Evo Jet creates new experiences for users and new looks for the showering area, whether is intended for commercial or civic, renovation or new build installation. With a wide choice of elegant styles and innovative functions, improving efficiency and comfort, there's an iDealrain solution to enhance any specification required.

PACKED WITH TECHNOLOGY
IdealRain Evo & Evo Jet handsprays embody our long history of creating innovative solutions that perform with quality and reliability. We have added some of the most advanced technologies that assure high performance, a long service life and efficiency. You can now easily change between spray modes with a single touch of NAVIGO push button, and enjoy an ultimate showering experience.

For improved user safety, we have also added the 'Cool Body Technology' that stops the handspray body from becoming hot to prevent burning and scalding.

ELEGANCE THAT ENDURES
Whether you are looking for a better performance, superior aesthetics, technological advances or improved efficiency, IdealRain Evo & Evo Jet handsprays are the ultimate showering solution for any environment.

BUILT FOR EFFICIENCY
Water is one of our most precious resources. The Idealrain Evo and Evo Jet collection is engineered in Germany and provides efficiency, with no loss of experience for users. All handsprays feature an in-built 8 L/min pre-fitted flow regulator, that reduces water consumption without compromising on comfort, enjoyment or reliability, in high pressure systems that reach 8 L/min without impacting user experience, while the precision-designed flow engine delivers optimal spray performance.

FITS DEMANDING ENVIRONMENTS
The demands imposed on commercial bathrooms are completely different to those placed on home bathrooms. So, at Ideal Standard, we brought the full weight of our over 100 years of experience to bear when we designed our IdealRain Evo & Evo Jet collection. It will survive the impact of a high traffic environment and shrug off the rigours of a commercial cleaning regime. It will perform reliably and economically, year after year, guest after guest.