Irrigation system saving up to 85 per cent of water set to change the face of agriculture in the region.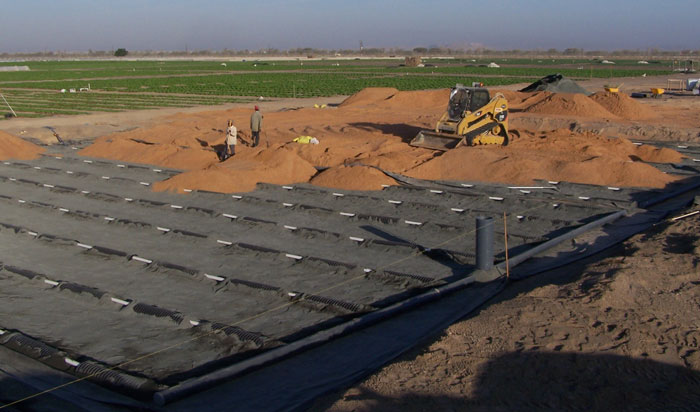 A case study of an award winning irrigation system capable of saving up to 85 per cent more water than traditional irrigation systems and proven to be twice as productive will be presented to delegates at the Agribusiness Outlook Forum in Dubai.
Developed by UAE based international water management solutions Company, EPIC Green Solutions, the pioneering system uses an Environmental Passive Integrated Chamber (EPIC) technology and won the Most Innovative Use of Technology Award at the H20 Awards in Dubai, November 2011.
The EPIC system was installed in two of the Al Dahra Agricultural Company greenhouses and open field farms in Al Ain, where it was compared to regular drip irrigation systems. Initial tests revealed that not only did the EPIC system save 85 per cent more water, but also produced twice as much growth, using 45 per cent less fertilizer.
Bart Rehbein, Managing Director of EPIC Green Solutions, said that agricultural independence and food security is extremely important to all countries in the Middle East and with a population of 2.4 million in the UAE, it is all about conserving water and using it more efficiently.
"Adopting sustainable agricultural methods and water storage options is the right move for a country to cater to increasing agricultural demands and to be able to produce its own crops effectively," he said in the build up to the Agribusiness Outlook Forum.
"The per capita water availability in the Middle East is expected to halve by 2050 and it is mandatory to educate the region and its residents about the anticipated water shortage."
Along with the Al Ain Farm Project, the EPIC irrigation system was also installed on the Yas Links Golf Course on Yas Island in Abu Dhabi in April 2011 with results similarly impressive. Most recently in January 2012, another demonstration plot was installed on Yas Island to grow salt tolerant plant species.
Added Rehbein: "Results from the Yas Island plot show that average consumption of the various plants has been 2.77 litres per square metre per day, yielding savings of approximately 80 per cent more than typical irrigation systems. The success of this project will be an advantage for irrigation in the region and continue to show the versatility of the EPIC system."
Now in its second year, the Agribusiness Outlook Forum is a feature of AGRA Middle East, the region's only agribusiness trade event to be held from 2-4 April at the Dubai International Convention and Exhibition Centre.
Speakers will address crucial topics related to food security and discuss regional governments' approaches towards the improvement of market-led agribusiness and investment decisions.
"The EPIC system has played an important role in the conservation of water and has provided solutions to ensure the efficient use of this limited resource," concluded Rehbein. "EPIC Green Solutions sees agriculture potential in the Middle East and we look forward to sharing our views on the topic with key decision makers at the Agribusiness Outlook Forum."
Under the patronage of His Excellency Rashid Ahmad Bin Fahad, Minister of Environment and Water, AGRA Middle East is supported by the UAE Ministry of Environment and Water, Dubai Municipality, the Dubai Flower Centre, and the Dubai Biotechnology and Research Park (DuBiotech).