Jotun paints and protects largest fruit and vegetable hyper market in Kuwait.
Jotun Paints, one of the world's leading producers and suppliers of paints and coatings, announced that it has painted the US$ 120 million 'Al Forda Central Fruits and Vegetable Hyper Market', the largest establishment of its kind in Kuwait. The company further revealed that over 62,000 litres of paints and coatings under its 'Jotafloor System' were used on the project's 95,000 square metre interior floor area. A project of Al-Wafir Marketing Services Company, the hyper market is built on a 3 square kilometre area in the Sulaibiya district, and was completed after 3 years of construction.
Introducing a new concept in the region where vendors will bid for the produce directly from local farmers, the massive establishment aims to provide a cleaner venue for the produce business in the locality. Taking this into consideration, Jotun's expert sales team proposed the use of the vibrant colours from the Jotafloor range, for the flooring of this massive project, which is specifically formulated for surfaces exposed to heavy traffic or harsh conditions. Among the Jotun products used in the project include the 'Jotafloor SF Primer' and 'Jotafloor Coating Grey' for the cold storage area, and three shades of 'Jotafloor Topcoat' for the stall area.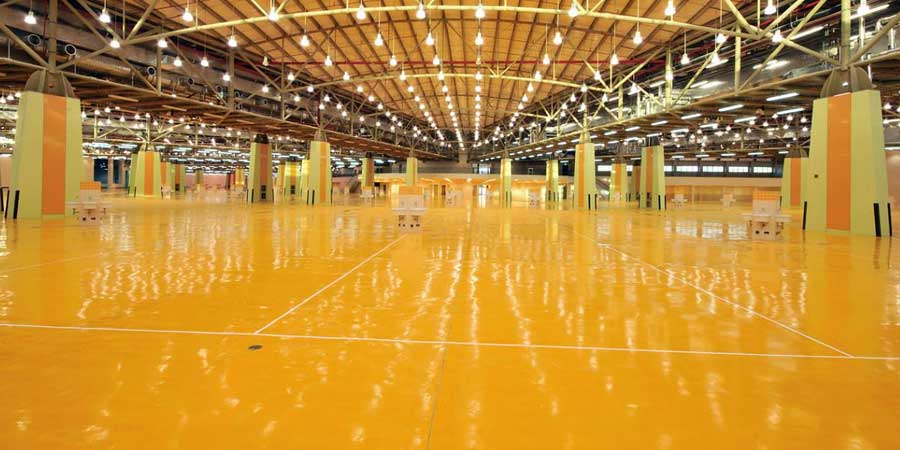 The continuous growth of our brand among customers in Kuwait underlines our capacity to address their specific needs as well as the high growth potential of our products in this market," said Shafique Siddiqui, Country Manager, Jotun Paints - Kuwait. "Our involvement in this landmark project is aligned with our goals to fully penetrate the growing demand for high quality and specially formulated paints and coatings. "In addition to this, we are also confident that our products will play a vital part in ensuring that the structure is protected from natural wear and tear while adding to the lively atmosphere in this one-of-a-kind marketplace."
'Jotun Topcoat' and 'Jotafloor Coating Grey' are part of the 'Jotafloor' range of epoxy-based products that offer excellent chemical, abrasion and impact resistance. As a result of Jotun's massive investment towards research and development, the company has added another product to its 'Jotafloor' range - 'Jotafloor Rapid Dry WB', the first floor coating based on 'nanotechnology', which it launched in the Middle East recently.
"The Al Forda Central Fruits and Vegetable Hyper Market is considered a landmark project in Kuwait, and being one of the suppliers to be a part of this undertaking is a testament to our leading position in this ever-growing market. A large part of this success is driven by our capacity to deliver painting solutions that complement all the specifications and functionalities of a structure, and we do this through close collaboration with our clients and keen attention to the customer's needs. We have successfully displayed this level of acuity in this project, which is a testament to our consistent efforts to further grow our business in Kuwait," concluded Siddiqui.