Jotun Powder Coatings Unveils Sustainable Design Opportunities
Taking innovation to new heights, Jotun, the world's leading paint and coatings company, added a brand new wood inspired collection to its growing portfolio today. The Woodspiration Collection is an innovative powder coating solution that offers the aesthetic appeal of wood without compromising on strength and durability.

The collection provides a versatile, durable and easy-to-maintain finish that replicates the realistic look of wood on aluminum or steel objects. Furthermore, the collection delivers superior exterior performance under severe climatic conditions as it is resistant to humidity, UV radiation and abrasion. Outdoor performance of the Woodspiration collection is supported by Qualideco – the leading standard that certifies exterior performance of wood effect finishes and materials used to create them.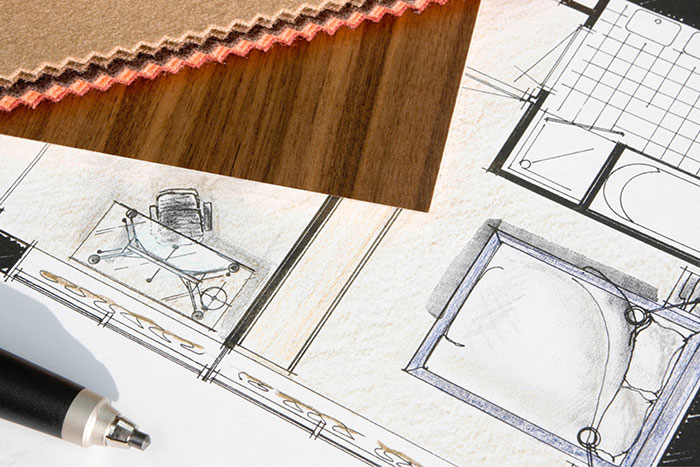 The Woodspiration effect can be achieved through both the sublimation process and the powder on powder process, and the new collection presents 6 captivating and realistic effects such as Dark Teak, White Ash, Warm Cherry, Dark Wenge, Natural Pine and Golden Oak and is available in a wide variety of finishes.

"The global launch of the Woodspiration Collection is focused on addressing the needs of the architectural community and construction industry for a high quality powder coating that can offer both superior durability and realistic wood finish," said Yulia Gvozdeva, Global Product Manager, Jotun Powder Coatings. "We believe that the superior capabilities of this collection will give architects and designers the confidence to create sustainable and attractive wood-inspired projects over time."
Speaking on the importance of sustainability, she added, "When developing the Woodspiration Collection, we kept in mind the ecological impact of both our products and the buildings they would coat.

Wood effect aluminum is an environmentally friendly alternative to the real wood, especially for outdoor structures and design elements. Real wood is a costly resource that is not available locally and requires frequent maintenance in this climate. On the other hand, powder coated aluminum with wood effect provides an economical, versatile and durable alternative that saves time, transportation and resources. "The Woodspiration Collection is the result of a long journey of research and development to provide our customers with advanced technology that addresses latest trends and helps them realize their boldest design ideas", Yulia concluded.

It is pioneering concepts such as this that underlines Jotun's ability to meet global requirements of ambitious projects including Masdar City Abu Dhabi, the Burj Khalifa Dubai, the Eiffel Tower Paris, Marina Bay Sands Singapore, the Louvre Abu Dhabi, the Nile City Complex Egypt and the Shanghai Tower.