Kansai's Latest Innovations in Neoshield Exterior Emulsions Offer Lasting Beauty and Weather Protection
The world's most progressive paint manufacturer address the various outdoor paint needs including reduction of indoor temperature up to 8 degree Celsius.
With weather playing a major role in determining the durability of exterior emulsions, Kansai Paint, a global leader in the paint and coatings industry, has introduced a highly researched range of low VOC exterior emulsions. Kansai's
Neoshield
range is especially suitable for the Middle East market given its technological innovations which help reduce the temperature indoors by up to 8 degree Celsius.
With sustainability and quality and innovation at the core of its research and development, Kansai has innovated the Neoshield range with the cutting-edge ActiveBenefits™ technology for exterior walls. Neoshield is specifically designed to include benefits that are most suitable for the outdoors.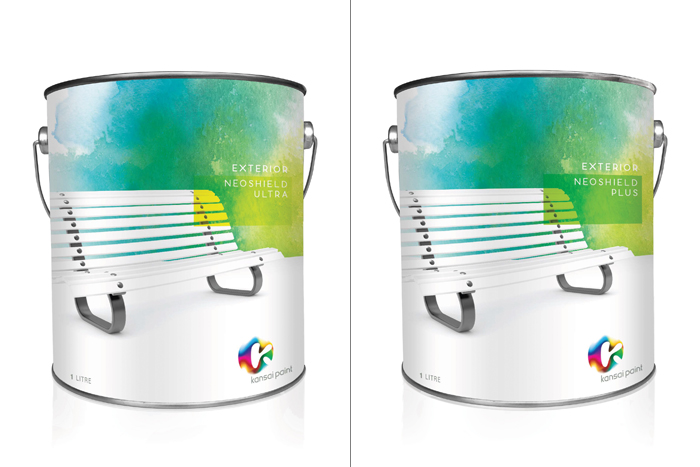 The Neoshield range is available in three separate ranges - Neoshield Plus, Neoshield Tex and Neoshield Ultra, each of which is intended to address various needs and requirements of outdoor paints. The entire range is formulated with binder technology designed to reflect infrared rays from sunlight effectively, thereby reducing surface temperatures of buildings and air conditioning costs resulting in reduction of the building's carbon footprint by up to 40 per cent.

Kansai's outdoor paints are also a far cry from the paints of the past with a multitude of colours and textures to choose from making the home stand out.

Commenting on the exterior emulsions range, Mr. Syed Ameer Hamza Hasan, CEO of Kansai Paint Middle East, said, "At Kansai, we invest deeply into research and development with five dedicated research institutes and a research testing center based in Japan. Over $60 million is committed to research on coatings each year where the team progressively formulates paints that are not only durable but also environmentally friendly.

"The entire outdoor paint and coatings range has been specifically created keeping in mind the weather conditions in the Middle East. The innovative ActiveBenefits™ formulations form the core of these outdoor paints and offer multiple benefits. While providing the best quality in paints, Kansai also offers a rich palate of outdoor colours that was unheard of in the past and is now a new trend in home designing," he added.

The Neoshield range is designed to offer UV-resistance for long-lasting protection, has a minimum Terminate and Stay Resistant (TSR) of 30 per cent and helps in reduction of roof temperature by approximately 10 degree Celsius and indoor temperature by up to 8 degree Celsius.

Neoshield Plus offers antifungal and washable properties making it extremely durable. With its fade resistant quality, the product also provides long lasting appeal and sheen. The ActiveResist™ formulation of Neoshield Plus keeps fungus at bay leaving the walls looking freshly painted even after the harsh summer season or a bout of stormy desert winds.

Infused with ActiveShield™ – a unique formulation offering UV-resistant water-based coating, Neoshield Tex not only protects but also smoothens out the minor irregularities in the walls that can cause the walls to look shabby and uneven. Its formulation is built to resist even the most severe sunlight conditions. A perfectly balanced paint type, it also offers beautiful pastel and deep colours along with its multiple benefits.

Offering the best properties in the Neoshield range, Neoshield Ultra doubles as a roof paint with infrared reflective technology. Being acrylic in nature, this roof coating is packed with ActiveCool™ technology, which reflects 30 degree Celsius of direct sunlight causing a reduction in interior temperature by up to 8 degree Celsius.

Kansai Paint has been at the forefront of providing the best in exterior paint technology. In addition to the multiple benefits Kansai's highly durable exterior emulsions also come with a 10-15 years performance guarantee.
Website:
http://kansaipaint.ae/
Categories: