Kansai's Supply & Apply Service Makes Painting of Interiors and Exteriors Completely Hassle-Free
Kansai Paint, a global leader in the paint and coatings industry, renowned for its high levels of customer satisfaction standards, ensures that the experience of painting of interiors and exteriors is completely hassle-free for its customers. With a highly organized and proficient system of Supply & Apply in place, Kansai offers its customers the convenience of choosing what they would like, in consultation of its colour experts, and having these paints delivered to doorstep and applied to absolute perfection.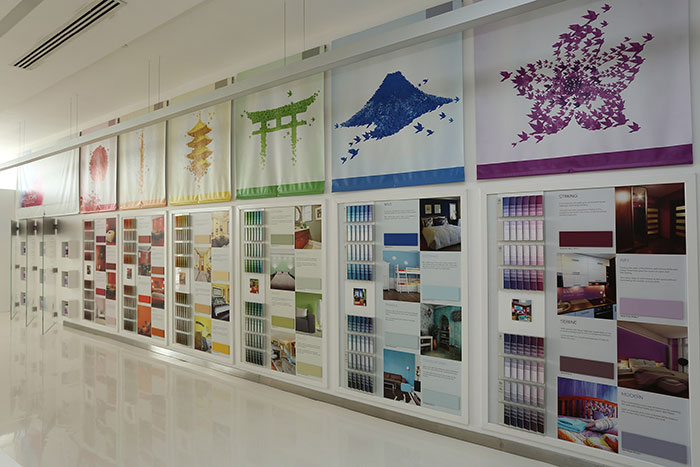 Primarily intended to give customers a wholesome experience, this approach by Kansai Paint has marked the brand as a turnkey paint solutions provider in the industry. The Supply & Apply approach is a comprehensive and effective solution to ensure correct application of Kansai's products with optimal results.

With a strong base of professional colour managers and applicators, Kansai Paint can cater to an array of paint needs throughout the region.

About Kansai Paint Co., Ltd
Kansai Paint Co., Ltd is one of Japan's largest and most progressive manufacturer of Decorative, Automotive, Industrial, Protective and Marine Coatings, employing more than 11,000 people working in over 43 countries across the world. With annual revenues of over $ 3.0 billion, Kansai Paint is also one of the world's top ten paint manufacturers.

The products developed by Kansai Paint are highly valued and trusted in a broad variety of fields, due to the important role coatings play towards protection and beautification of the environment. With proprietary research and development capabilities at its core, the Company is providing unparalleled customer service by expanding its manufacturing, distribution and sales activities worldwide.

Kansai Paint has signed a long-term agreement to become a Global Partner of Manchester United. As part of this top-level association, Kansai Paint acquires exclusive marketing rights as the official paint partner of the football club.

About Kansai Paint Middle East (KPME)
Kansai Paint Middle East is a multinational corporation headquartered in Japan specializing in decorative, automotive, industrial protective and marine coatings. Since its establishment in 1918, Kansai Paint has led the paint industry and made many remarkable achievements along the way while carving a place for itself as one of the world leaders in the coatings industry and paint technology.

Kansai Paint is globally recognized for setting new industry standards with high quality performance. The unique strength of the brand is attributable to the company's unwavering commitment to quality, performance, technology and innovation.

KPME is headquartered in Dubai, serving as a subsidiary of Kansai Paint Co., Ltd. And is involved in a broad spectrum of businesses centered on providing coating solutions. KPME markets and distributes the products to the Middle East and CIS markets.

Categories: