KE Pergolas Blend Beautifully into Their Surroundings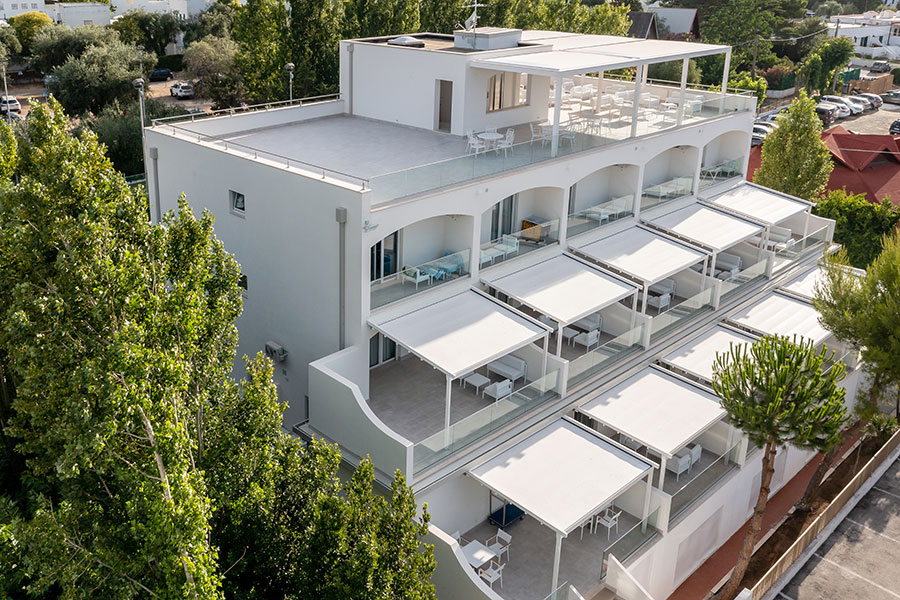 We are surrounded by the lush green hills of northern Puglia, more precisely in Peschici, Apulia, famous for its jagged coasts and crystal-clear sea.

The Valle Clavia Hotel is located at the gates of the city called Gargano. The property offers guests the opportunity to enjoy a breathtaking view from both inside the rooms as well as from the rooftop restaurant.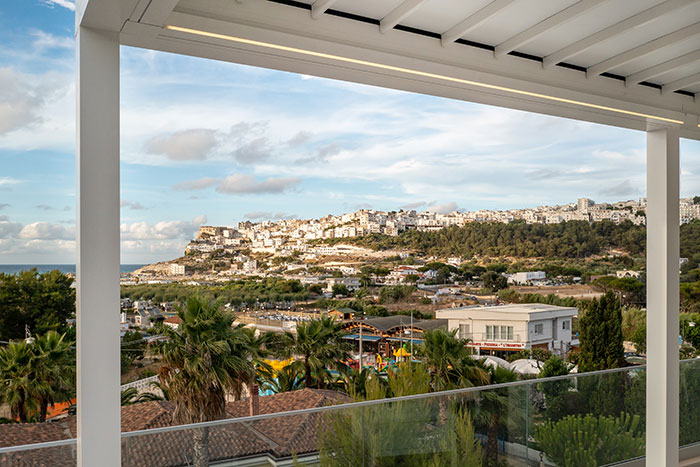 A 25-meter-long outdoor terrace is a space that can make any moment special, from the first light of dawn to the warm tones of sunset, protected by panoramic glass balustrades.

The KE retail store Pezzano Porte Italia executed the entire project of restyling the hotel exteriors beautifully, with outstanding quality and accuracy. The work was completed smoothly and on schedule.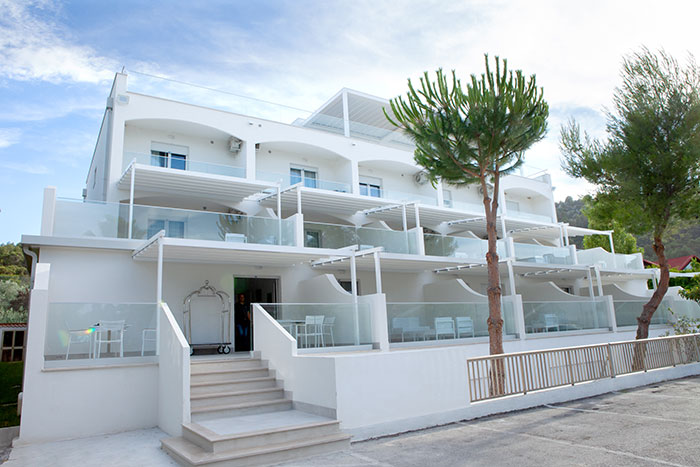 The raised ground floor and the first floor of the Hotel Valle Clavia were built with a "terrace" (or "tiered") design, making it possible to install a KE A100 retractable, motorized pergola awning for every room. This provided an innovative and functional solution that allows each guest to adjust their shade precisely to their liking.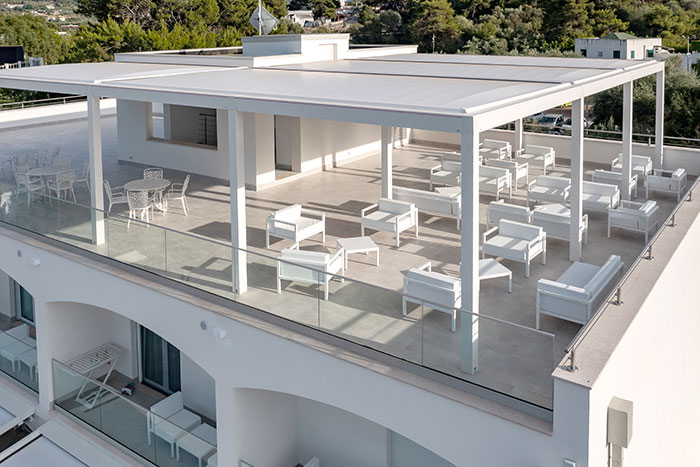 For the rooftop restaurant, the designer chose the KE ISOLA 3 pergola, whose large dimensions provide ample shade for the entire length of the hotel terrace.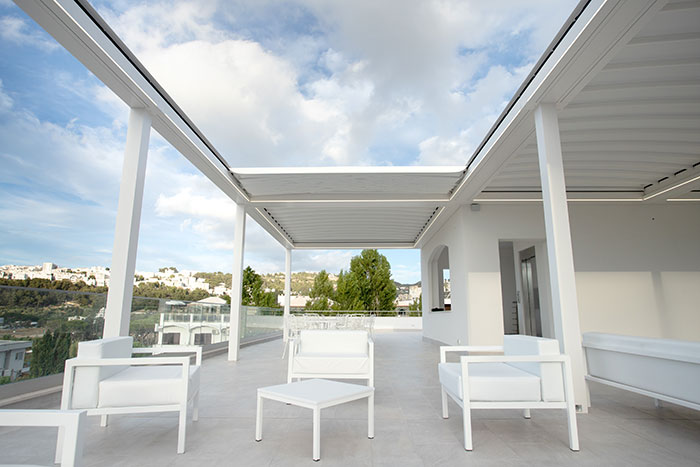 A color LED lighting system was installed along the perimeter of all the ISOLA 3 pergolas to create an attractive and fun evening atmosphere, highlighting their elegant profiles.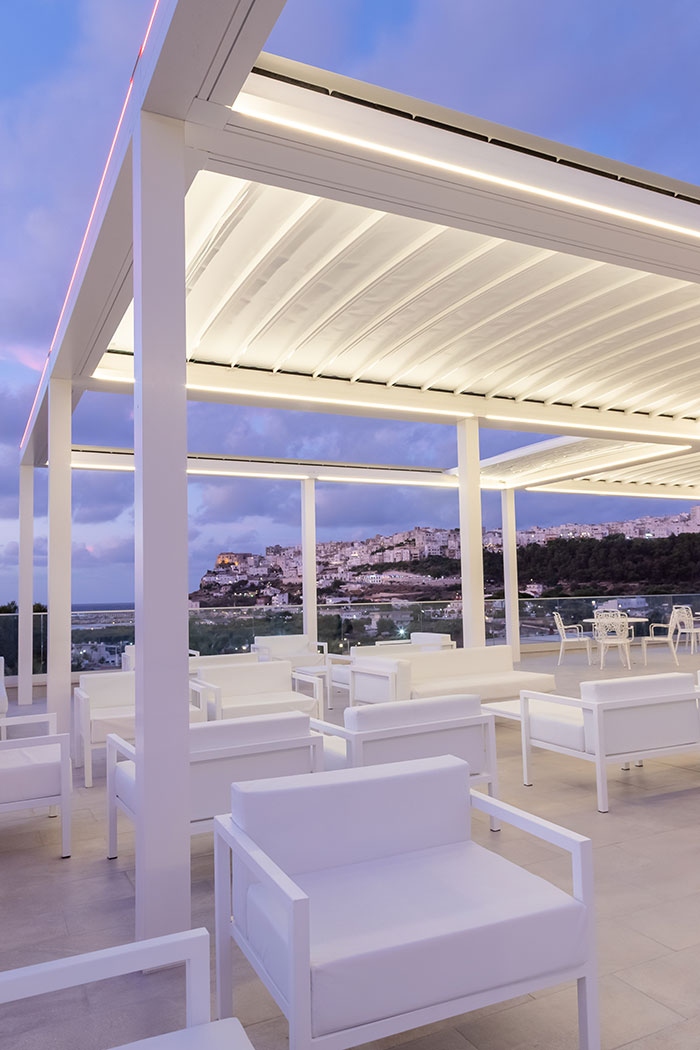 KE prides itself as the definitive partner for major projects in the Ho.Re.Ca. sector, thanks to its excellent PMO division, dedicated to the stylistic care, the quality of the materials used and the versatility of outdoor solutions. All KE products are designed and manufactured in Italy, in KE Headquarters in Noventa di Piave, near Venice.
@keoutdoordesign #keoutdoordesign