About Knauf Building Chemicals
Knauf Building Chemicals
Address:

City:

Postal code:

Country:

Phone:

Fax:

Website:

Email:

zentrale

knauf.de

Contact Person:

Company type:

Manufacturer
Knauf Building Chemicals is a company of the Knauf Group located in Iphofen, Germany. Knauf Building Chemicals stands for professional solutions by using building chemicals. No matter whether to tile bathrooms or living spaces, level floors and finish decoratively, building materials by Knauf Bauprodukte are always the right choice. In addition our products are used worldwide as essential parts of Knauf systems in dry wall and plaster applications.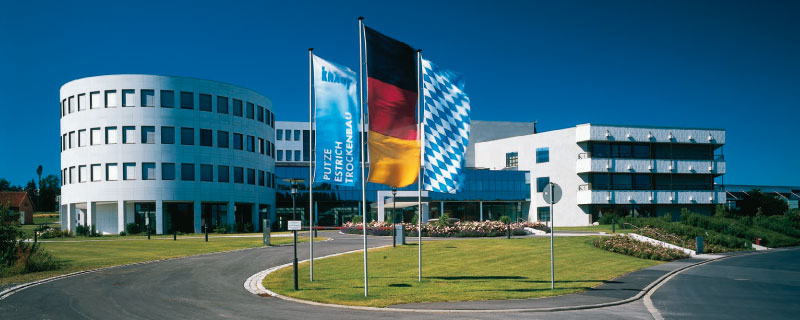 Technical improvements and innovations of our products as well as continuous improvements of the production processes are day-to-day business. That way, along with carefully selected basic materials we guarantee a constant high quality standard. Our customers benefit: high processing reliability and a product range that is optimally coordinated.
We develop and manufacture building chemical system-components for our partners within the Knauf-group. Our product range covers priming agents, dispersion-based spatulas for dry walling as well as decorative coatings for interior and exterior application.
As an experienced partner for the retail market Knauf Building Chemicals provides customized shelf presentation concepts of building chemicals, decorative coatings, basic building materials as well as dry wall constructions.
Categories: sealants, waterproofing.