Konecranes new Hook Latch Trigger available in the Middle East
The Konecranes Hook Latch Trigger assists in the fast and easy handling of hook attachments, enhancing safety and productivity. The Hook Latch Trigger allows the crane operator to have both hands free to handle the load attachment when inserting or removing it from the hook. The Hook Latch Trigger is locked in open position, reducing the risk of finger, hand or back injuries. This new safety feature can be installed in minutes to a range of existing hooks, helping to ease the daily workload of the crane operator.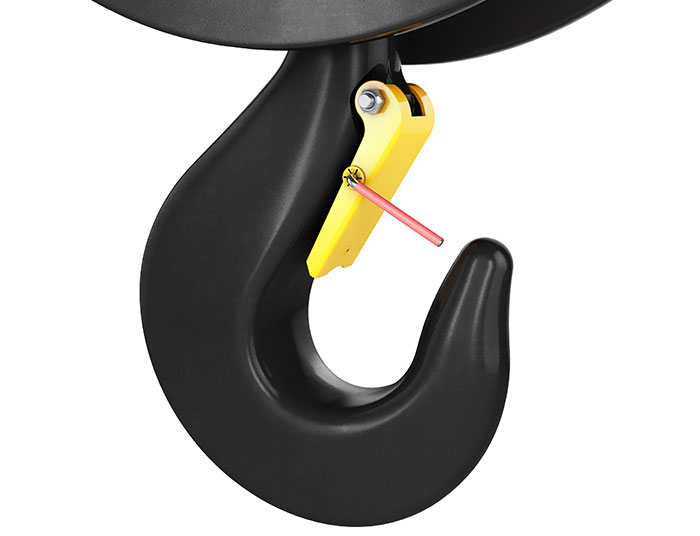 Hook Latch Trigger from Konecranes © Konecranes
Employees at a Konecranes service branch noticed that safety latches on crane hooks at customer sites were often deliberately broken or taped open to allow easier operation when mounting or removing chains. This practice is extremely unsafe, as there is a risk of the load falling during the lifting process.

Aiming to provide a solution Konecranes developed the concept for the Hook Latch Trigger, involving Konecranes customers heavily in the development process. Konecranes is installing the new Hook Latch Triggers now as a standard feature on all SMARTON and UNITON cranes, and by request on CXT cranes.

The Konecranes Hook Latch Trigger has the following key advantages:

Locks the latch in an open position, leaving the crane operator with both hands free to attach or detach the load.
Lowers the risk of injuries that can occur if, for example, fingers are caught in the latch.
Latch closes automatically after the load is attached. When used properly, the latch trigger helps prevent the risk of falling loads due to a forcefully opened or removed traditional safety latch.