About Sound Control / Anti Fracture
Sound Control / Anti Fracture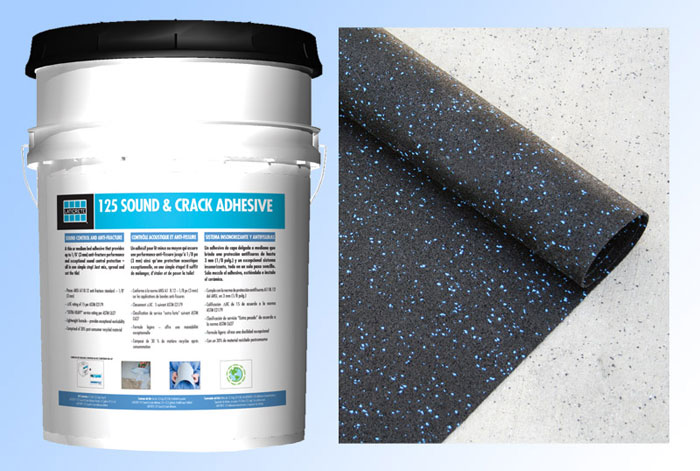 LATICRETE® QT
LATICRETE QT Isolation Mat is a high performance 2mm to 15mm thick underlayment membrane that provides exceptional sound reduction while simultaneously providing anti-fracture protection for tile or stone installations. Ideal for hotel, condominium and other applications requiring sound control, LATICRETE QT Isolation Mat is specifically designed to be used in conjunction with LATICRETE installation materials.
LATICRETE® 3701 Fortified Mortar Bed
LATICRETE has proudly led the tile industry for over fifty years with innovative technologies that allow for faster, more economical methods of installing tile or stone. Our newest breakthrough – LATICRETE 125 Sound & Crack Adhesive, is a combination of a special liquid latex, rare rubber fillers and reinforcing fibers for strength, giving it the ability to do what the others can't do – provide tremendous anti-fracture protection and sound deadening performance.
What's the benefit to your customers? Very simple – there isn't a faster easier way to get sound or anti-fracture performance. Your customers can eliminate the labor cost and time associated with peel and stick mats, rubber sheets or liquid and fabric systems – LATICRETE 125 Sound & Crack Adhesive allows them to just mix, spread and begin setting tile. The performance is proven and the product is backed by a LATICRETE 25 Year System Warranty. No other company or product offers such innovation and value.