Laticrete Technical Design Manual - Mass Transit Ceramic Tile and Stone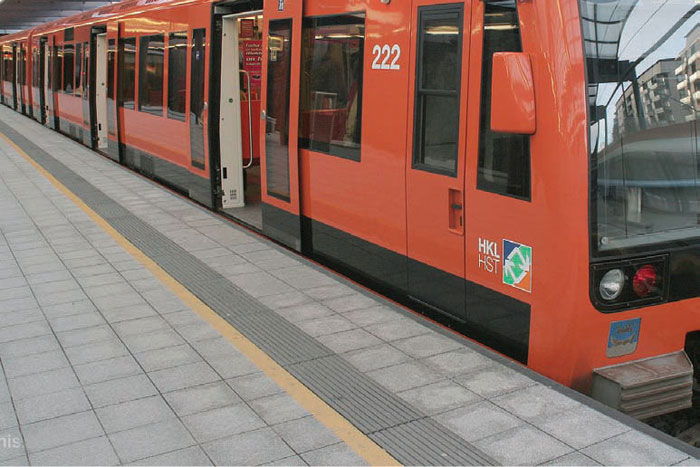 Laticrete Technical Services Department has recently issued – "Mass Transit Ceramic Tile and Stone – Technical Design Manual". This design manual is industry's first 264 pages detailed document which can be free downloaded from the Read More link below.
Laticrete has a history of providing solutions to Mass and Rapid transit system around the Globe. The book is the result of many years of experience working with Metro system. The oldest Laticrete project is in Canada (1959) – Toronto Metro and the latest completed project is Dubai Metro Red and Green line 2010. The first Laticrete Metro project in UK – Piccadilly and Oxford Stations in London (1980), PATH Stations (34th Street, World Trade Center New York 1980) USA, MRT Singapore and PUB sub-station at Kampong Java Singapore (1990-1992), Pasilan Railway station Helsinki, Finland (1991), Delhi Metro, India (1997), Flinders Street station and Brisbane Q Rail Albion station, Australia (1999-2002) and the latest Dubai Metro Red and Green Line (2010).
In Dubai Metro, Laticrete system was used on 24 Red Line and 11 Green line stations. An impeccable record of trouble free installation system helps Laticrete stand out among the competitors. Laticrete's experience over 50 years in extreme cold climate from Canada to hot climate in Dubai makes them industry expert in Tile and Stone installation in Mass Transit System.
Laticrete is looking forward to being specified and used in upcoming Metro system around Middle East. The current Metro project in progress where Laticrete is being used is in Egypt.
Laticrete was founded more than 55 years ago on the principle of making tile and stone installation easier and more efficient. Since then, the company has been a leading innovator and pioneer in the industry.
Dozens of revolutionary products and services enable more versatile applications, which are more affordable to install, more durable and easier to maintain in virtually any climate or environment. Since revolutionizing the tile and stone industry in 1956 with the invention of thin-set mortar adhesive, Laticrete has continued its commitment to innovation, expertise and service.
Laticrete is committed to creating solutions today that help preserve a better tomorrow. Laticrete proudly provides tile and stone installation materials certified by Greenguard based on criteria used by the U.S. EPA, OSHA and the U.S. Green Building Council's LEED-CI program.
Laticrete continues to innovate and set the standard in both service and product in any areas, including tile grout, radiant floor heating systems, crack suppression, waterproofing, sound control, adhesives, mortars and more.
Industry Leader - Innovator - Pioneers - Trusted Partners. Laticrete continues to set the industry standard for quality, innovation, service and integrity.