Leaders in Architecture 2015 MENA - Dubai, 20 and 21 April 2015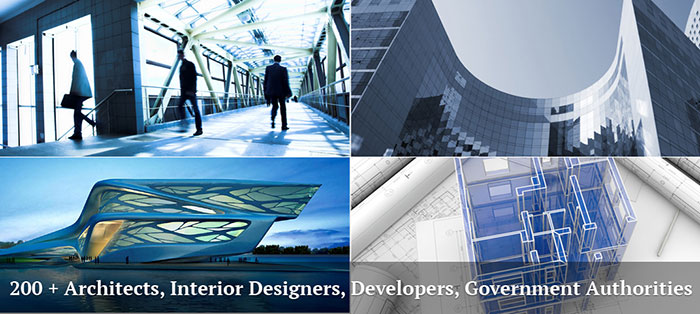 The Middle East is set to experience an unparalleled construction boom with unprecedented numbers of construction projects planned over the next 20 years. EC Harris estimated over 117 major programs worth planned up to 2030 costing in excess of US $ 1 trillion (A major project is defined as US$1 billion in cost to deliver) across a combination of retail, real estate, leisure, health and education asset developments as well as transport, communication and supporting social infrastructure systems.

The success of the architecture business is directly dependent on the development and growth of the region's economy in general and the construction industry in particular. The new construction boom lifts the architecture business in high growth markets leaving both local and international architecture to compete for a piece of the market share.

The 4th Global edition of the Leaders in Architecture Summit is dedicated to developing, celebrating and connecting architects, interior designers and senior decision makers from leading international architectural practices, contractors, developers, government officials, engineers and solution providers. Gathering over 300 industry professionals from across the region, the summit provides a unique opportunity to learn from and get inspired by leaders, luminaries, and legends from within and outside architecture and explore the potential that the region can offer.
Website:
http://www.archmena.com/