Leaders in Infrastructure Development Gather in Dubai for One Week Only
Over 300 exhibitors from all over the world join The Big 5 Heavy launch edition from 26 – 28 March 2018 at the Dubai World Trade Centre.

International heavyweights in construction machinery will be in Dubai for one week only at The Big 5 Heavy next week, which will run from 26 – 28 March 2018 at the Dubai World Trade Centre.

With over 300 exhibitors from 30 countries including the biggest brands in the world in its launch edition, The Big 5 Heavy will provide a unique showcase of machinery for heavy construction and infrastructure industries.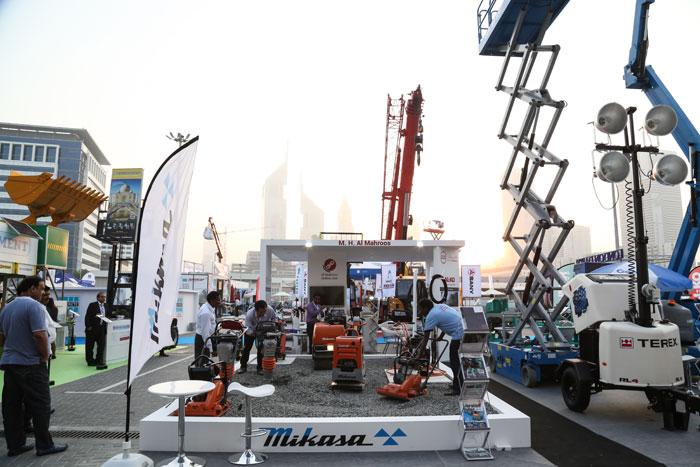 With 22,902 active projects in the GCC alone, valued at a total USD 2.4 trillion, International attention towards The Big 5 Heavy in Dubai reflects the promise and opportunity afforded to professionals by thriving construction activity in the UAE and the GCC region as a whole.

With a 'Made in Germany' pavilion of over 1,000m2 on the floor, European interest in the region will be prominent - other exhibiting companies from Europe include UK, Italy, Spain, France and many more.

Support also comes from the West with The American Concrete Institute set to update visitors on the latest concrete codes and standards in a series of workshops across two days.

Liebherr will join CIFA in showcasing concrete pumps at the event, alongside the event's official Lubricant Sponsor, Caltex, exhibiting their premium range of lubricants for heavy machinery.

The world's largest construction machinery manufacturer Caterpillar (represented by Al Bahar) will exhibit alongside Hitachi and Raimondi who will both showcase a variety of new cranes.

"The UAE is a progressively growing hub and this attracts more people, businesses, investors, activities, exhibitions, world expos, and tourists. Obviously this creates huge demand for services, infrastructure and all related construction projects," says Ali Kassem, Regional Sales Manager for German Exhibitor Liebherr.

Event director for The Big 5 Heavy, Richard Pavitt comments - "The GCC infrastructure expansion continues at a breathless pace despite recent headwinds and The Big 5 Heavy is bringing all the major buyers and manufacturers together."

He adds, "Whether you are a contractor looking to buy machinery or a project manager seeking the tools to keep you in control, we invite you to The Big 5 Heavy next week. The show is set to be a mega event and we expect huge deals to be deliberated and sealed onsite."

In addition, a packed agenda of 40+ free to attend workshops designed to assist construction professionals in their jobs offer attendees CPD (Continued Professional Development) certified points.

The workshop programme will cover leading industry topics such as project management, mining & quarrying and foundation and geotechnical sessions, providing visitors with the latest in their field.

The Big 5 Heavy is free to attend and will feature a 'Grill & Chill' refreshments area where visitors and exhibitors can network. This will run from 10AM to 6PM daily at The Dubai World Trade Centre.

Sponsors and partners supporting The Big 5 Heavy 2018 include Caltex (Lubricant Sponsor), the Deep Foundations Institute (Geotech Knowledge Partner), Total Foundation Solutions (Geotechnical Sponsor), Deewan (Concrete Equipment Sponsor), Hard Precast (Precast Sponsor), and Stevin Rock (Mining & Quarrying Sponsor).

The Big 5 Heavy is organized by dmg events Middle East, Asia & Africa, and a part of The Big 5 portfolio of events that includes the largest construction event in the Middle East.