Leading floor covering companies to launch new products at DOMOTEX Middle East 2011.
Leading flooring companies will be launching innovative new products and designs at the 6th edition of the region's annual showpiece event, dedicated to the floor covering industry DOMOTEX Middle East, to be held at the Dubai International Convention and Exhibition Centre from 12th to 14th September 2011.
Featuring the very best in cutting edge technology, innovations and trend setting designs for the entire Middle East region and beyond, DOMOTEX Middle East is the ideal platform for exhibitors to unveil their latest offerings.
Angela Schaschen, Managing Director of Deutsche Messe Dubai Branch, organiser of DOMOTEX Middle East said; "One of the highlights of DOMOTEX Middle East is seeing the new designs and products that exhibitors reveal at the show. The show attracts the really serious buyers – last year over 81% of visitors confirmed a buying agenda - so it is the perfect environment for new product launches."
Leading carpet exhibitor Abu Dhabi National Carpets (ADNC) will be showcasing new Yamaguchi and Axminster designs and colours at DOMOTEX Middle East. ADNC is the only company in the UAE to produce the high quality Axminster carpets and the first to introduce the famous Yamaguchi tufted carpets to the region, which today is the acknowledged benchmark in the residential sector. ADNC has a local design team, a sample machine, a local installation team and experienced project managers and is therefore fully equipped to offer end-to-end solutions to the market. ADNC has provided carpets for a range of prestigious projects including the Shangri-la Resort Hotel in Abu Dhabi, Jumeirah Zabeel Saray Palm Islands in Dubai, Prince Mohammed Bin Fahd Palace in Riyadh, the Al Suhar Mosque in Muscat and many more.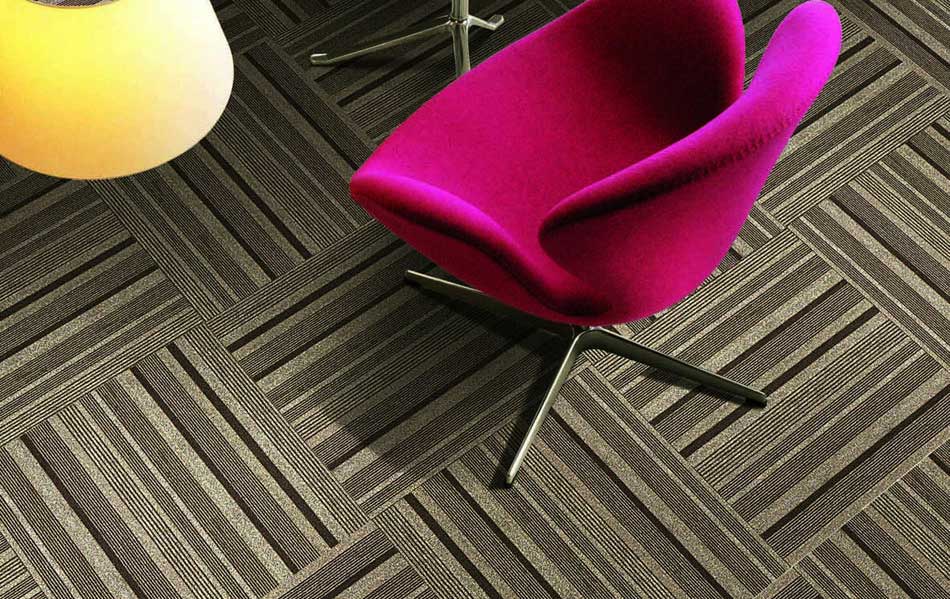 Rene Fredriks, General Manager for Abu Dhabi National Carpets (ADNC) said; 'We are excited to preview our new designs and colours at DOMOTEX Middle East. We have been seeing a strong demand in the market for retro and abstract designs, in addition to the more traditional designs and colours. Since our clientele ranges from contemporary hotels to mosques to palaces, we have a huge variety of designs to meet the varied needs of the market and we also create bespoke designs.'
Dubai-based Creabuild is launching its new T-Cover floor protection products, which offers temporary protection for floor surfaces, with designs specially tailored for hard flooring and carpeting. The floor protector stops fading, leaves no reside, is designed for heavy floor traffic and is heat resistant. Although only temporary, protective floor covering can be an integral part of a flooring project, quick and easy to apply, T-Cover is an inexpensive investment to protect costly surfaces. Creabuild also provides a recycling service for all customers - collecting the protective sheeting once it is finished with and depositing it at a recycling plant, to be made into new plastic products.
BSH Walls and Floors ME, based in Jebal Ali will be launching 3 New Primeflors Nylon Collections which are inspired by three highly populated but beautiful places Tahiti, Kashi and Sapporo. Primeflors' latest Carpet Collections feature interesting matching patterns in six colorways which offers greater design possibilities with recommended monolithic, quarter-turn and brick-ashlar installation. Primeflors carpets are designed for heavy use and maintain their look with Newtex Soil Resistance Technology.
High profile regional exhibitors also featuring at DOMOTEX Middle East 2011 include Platinum Sponsor Al Abdullatif Industrial Investment Co, Riyadh, and Gold Sponsor Mada Carpet Company from the Kingdom of Saudi Arabia. Exhibitors will attend from 30 countries including; Bangladesh, Belgium, Chile, China, France, Germany, India, Iran, Japan, Netherlands, Spain, Turkey, United Kingdom, Saudi Arabia, Syria, Afghanistan and the UAE.
Some of the key exhibiting companies are Al Ameemi International/Berry Floor, Al Nahar Wood Floors/Einwood, Balta NV,Estillon, Foxi&Graph, Greenwood General Trading/Kronotex Gmbh, Luz Mendez Design, Messara Trading, Rasoul Isfahan, Rossetta International Fze, Roya Manufacturing/Walls and Floors, Tanweer Investments, United Carpet Industries Fzc and many more.
Visitors can pre-register and find out more about the show at www.domotex-middle-east.com.