LG's groundbreaking plasma lighting system incorporated at Sharjah International Airport.
LG Electronics (LG) has announced that its ground-breaking Plasma Lighting System (PLS) technology have been successfully supplied and installed by INARA TRADING CO. LLC at the Sharjah Airport immigration and passport control halls, in what would be the first project incorporating the certified innovation in the UAE.
PLS is a new concept of lighting that utilizes the principle of light emission through microwaves which results in continuous emissions of bright light that is more similar to sunlight than any other artificial light source, for good color rendering and clear visibility.
Commenting on the contract win, Mr. H.S. Paik, President of LG Electronics Gulf FZE said, "LG's PLS technology was the perfect fit for Sharjah Airport Authority requirements which were for a source of light that was energy efficient and does not produce high amounts of heat typical of traditional light sources."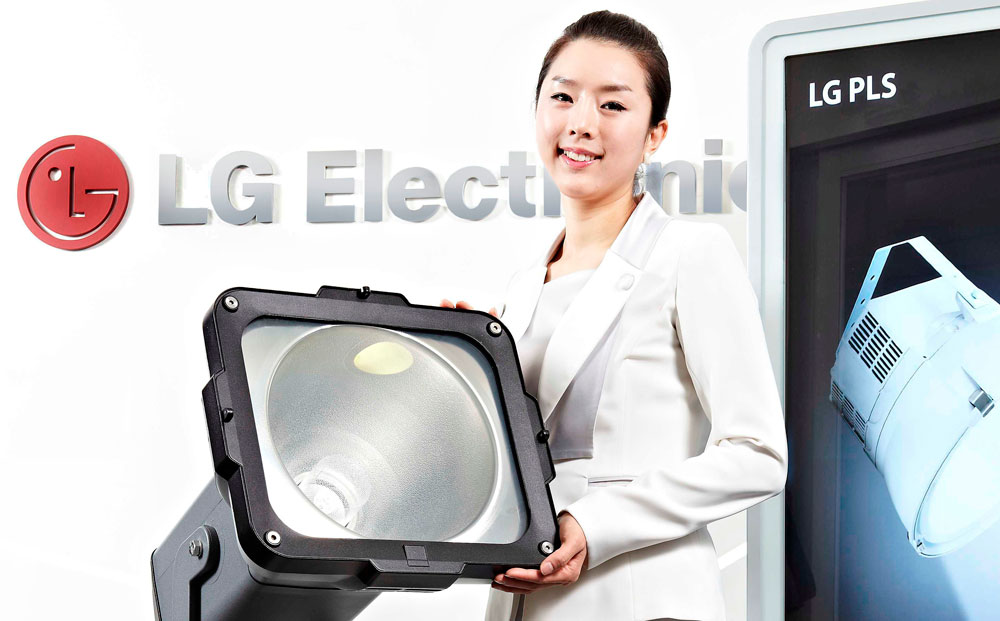 Plasma light is one of the most efficiency light sources around, at up to 100 lumens per watt under photopic (well-lit or daytime) conditions, over 150 lumens per watt under mesopic (twilight) conditions, and in excess of 200 lumens per watt in scotopic (dark or nighttime) conditions. Not even LEDs can provide such high efficiencies at high output levels with ideal color reproduction. These higher efficiencies directly translate to lower operating costs over time for Sharjah International Airport."
In line with LG's dedication to reducing toxic materials in its production process, its plasma lighting systems are completely free of all hazardous materials including Mercury, Chromium, Lead or Cadmium. In addition, no arsenic is used, unlike high-output LEDs which use gallium arsenide as a substrate. There are simply no other lights that can claim credentials as green as plasma lights. Further reducing cost and boosting the PLS green profile, is the fact that the product life is significantly longer than average light sources and is capable of operating for over 20,000 hours.
"Our engineering team has come with excellent feedback on the LG Plasma Lighting Systems installed at the Airport. As a result of these installations, we are seeing not only energy savings for lighting, but also on air-conditioning as well," said Mr. Yousif R. Aliyan, General Manager, Inara Tading Company, LLC.
LG's Plasma Lighting System has been certified by a number of renowned organizations, including the Swedish Institute for Testing and Approval of Electrical Equipment, the China Quality Certification Center and Japan Electronically Safety & Environment Technology Laboratories.
Plasma lighting is an innovation unique to LG, who are also the sole proprietors of this technology. In addition to PLS, LG is increasingly active in the LED lighting market which is growing at a fast pace as it moves to replace conventional lighting, as it sets its sights on becoming one of the world's leading total lighting solution providers in the world.