Linesight manages GCC projects worth over US$10billion
Celebrating a decade since opening its regional Middle Eastern office in Dubai in 2008, leading international construction consultancy, Linesight, has revealed that it is currently working on project developments worth in excess of US$10 billion and is experiencing average annual revenue growth of 6.6%.

Linesight offers consultancy services, focusing on cost and project management, across a wide number of industry sectors including retail, commercial, hospitality and data center. Some of their more notable projects include the US$430 million Bahrain Marina mixed-use development, the US$4 billion Thakher City mixed-use development in Makkah, Saudi Arabia and the MAF City Centre Ishbiliyah retail development, in Riyadh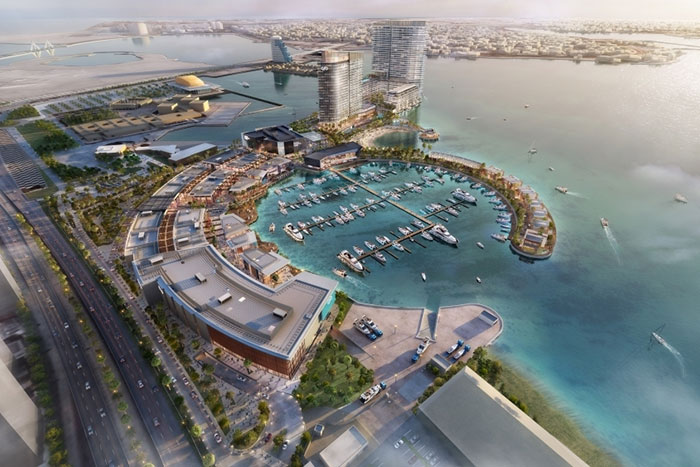 In addition to the project and design management for Bahrain Marina, which when completed will include a 250-berth marina, a five-star hotel, a host of F&B and leisure amenities, luxury villas and a 600-unit residential tower overlooking the sea, Linesight is currently involved in the Al Sahel Hotel Development in Bahrain.

Elsewhere in the GCC, Linesight is involved in several projects in Saudi Arabia, including the US$293 million Al Faisaliah District redevelopment project in Riyadh, which will involve the upgrade of Al Khozama's retail, hospitality and commercial assets starting with the refurbishmentl of the Al Faisaliah Mall.

The UAE continues to be a key market, with multiple public and private sector projects in the pipeline. Linesight is providing cost and project management for several developments including hospitality and residential marquee developments on the Palm. This is in addition to several real estate projects, including the Californian Residences in Dubailand where the company's experienced team is project managing the mixed use US$150 million project.

Damien Gallogly, Regional Director for the Middle East said: "Over the last ten years we've witnessed significant regional business growth, underscored by our expansion into both Saudi Arabia and Bahrain. Our success in the region comes from the close relationships we've developed with our clients, our service offering, the quality of work that we deliver and our in-depth understanding of the Middle East market. We have a proven track record on prestigious projects, high referral rates and strong repeat business within our network. Clients have confidence in our ability to deliver their projects on time, and within budget."

"It is no secret that the GCC region has been a challenging market for a number of years. However, Linesight has navigated these challenges and has secured contracts in various sectors in Bahrain, Saudi Arabia and the UAE and continues to do so."

"We've laid solid foundations for the business over the past decade and look forward to continuing to grow in order to meet project demands, in both the public and private sector" concluded Damien.

Linesight has a global reach, with staff located in 20 offices around the world including Europe, the Middle East, Asia Pacific and the USA. The company is currently involved in projects in 150 countries.

Website:
http://www.linesight.com