Linesight to Deliver AXA's New Building in Bahrain as Construction Market Regains Momentum
International construction consultancy, Linesight, is leading the way in successfully delivering AXA Insurance Gulf's first fully owned building in Bahrain, on time and within budget, as activity in the country's construction sector steadily picks up.

According to GlobalData's latest market report, Bahrain's construction market is regaining momentum after a challenging period of subdued performance, with the industry's output value expected to increase at a compound annual growth rate (CAGR) of 5.58% until 2023.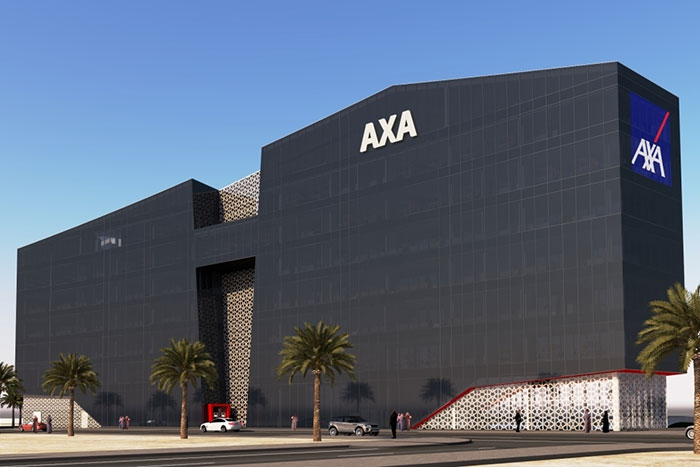 Ciaran McCormack, Regional Director for the Middle East, Linesight, said: "Recent investments in transport and energy infrastructure as well as both commercial and industrial developments are driving this growth as the government continues to diversify the country's economy away from oil.

"Under Bahrain's new Government Action Plan (GAP) 2019-2022, we expect to see more private sector investment in various development projects across the country which is predicted to boost both consumer and investor confidence in the region."

Scheduled to be completed before the year end, the new AXA building – which is situated within the Bahrain Bay development - is a seven-storey commercial building complete with four basement levels and car parking facilities.

Boasting a gross floor area in excess of 6,200 sqm, the building will be partially occupied by AXA and will feature purpose-designed office accommodation for the insurance firm's Bahrain-based employees as well as a customer service centre on the ground floor. The remaining space, approximately 3,200 sqm, will be available for office and retail lease.

McCormack said: "Having worked successfully with AXA in Europe for a number of years, we were commissioned to provide full project management services for their new headquarters in Bahrain.

"Overseeing strategic planning, all quality and commissioning plans and contract and procurement strategies, we have also handled all elements of environmental and sustainability management ensuring the project was adhering to legislative requirements at all times."

Located on the main island, 6.8km from Bahrain International Airport, the AXA building will be of Grade A standard. With sustainability a main consideration in the design, build and fit-out works, it will feature rooftop solar panels and automated lighting controls as well as being equipped with the most up-to-date security including biometrics and number plate recognition systems.

"The AXA building is an impressive structure, purpose-designed to provide a more comfortable work environment for AXA's employees and significantly is situated in a prominent and easily accessible location in Bahrain Bay which is growing in popularity as a prime business hub and commercial destination," said McCormack.

"Bahrain continues to attract large businesses from around the world, such as AXA, with the country working hard to diversify its economy and become a key regional hub for business, trade and finance. Furthermore, in comparison to other GCC member states, Bahrain remains exceptionally competitive in terms of commercial rental rates," he added.

In addition to being the project management consultant for the new AXA Bahrain building, Linesight is also involved in the Al Sahel Hotel Development as well as overseeing the project and design management for Bahrain Marina, which when completed will include a 250-berth marina, a five-star hotel, a host of F&B and leisure amenities, luxury villas and a 600-unit residential tower overlooking the sea.

McCormack commented: "Over the last ten years we've witnessed significant regional business growth, underscored in part by our expansion into Bahrain.

"Our success in the country to date has stemmed from the close relationships we've developed with our clients, our service offering, the quality of work that we deliver and our in-depth understanding of the GCC and wider Middle East market. Clients have confidence in our ability to deliver their projects on time, and within budget."

Linesight has a global reach, with staff located in 21 offices around the world including the Middle East, Europe, Asia Pacific and the USA. The company is currently working in 150 countries on project developments worth in excess of US$31 billion globally and US$10 billion in the GCC.


@wearelinesight #linesight #axa