Living Culture Marrakech Congress Centre by Tabanlioglu Wins 'The Plan' Award
The striking, robust new congress centre for Marrakech by Istanbul-based international architecture practice Tabanlioglu Architects, has won the prestigious 'The Plan' magazine award for future projects in the Office & Business category.

The new congress centre for Marrakech promises to be a sheltered place within which its visitors unite, with a design that respects both the site's history and the essence of local values through materials, pattern and colour.

The announcement was made at Perspective Europe in Venice during The Plan's international architecture forum. The Marrakech Congress Centre is the latest in a series designed by Tabanlioglu, bringing their elegant Modernism to Africa.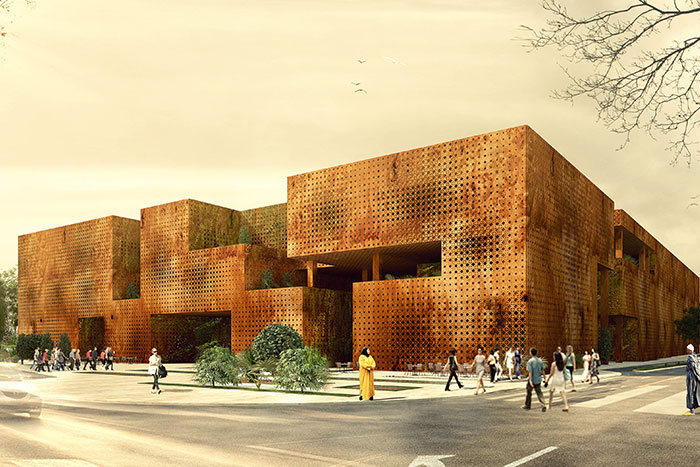 Then congress centre will be enveloped in a robust natural stone façade, articulated with perforations that allow light to diffuse inside, while acting as solar shading. Endless geometric patterns, like mandala, will create an effect that reference the vernacular architecture of Marrakech.

Internally, the building will include a series of spaces on different levels, internal patios and gardens that will be a serene and natural environment. The interplay of the inside and outside will be a central theme for the building, communicated through such integrated gardens, as well as with the sunlight piercing the façade throughout the day. At ground level, the atrium will be visible through porticos and one central focus door that will reference the striking local doors in Morocco, emphasizing a dynamic interior/exterior flow.