Lucrezia Small Armchair and Armchair Are Born
Padded is glamour: Selva knows that very well and puts in its design portfolio a small armchair and an armchair designed by Francesco Lucchese.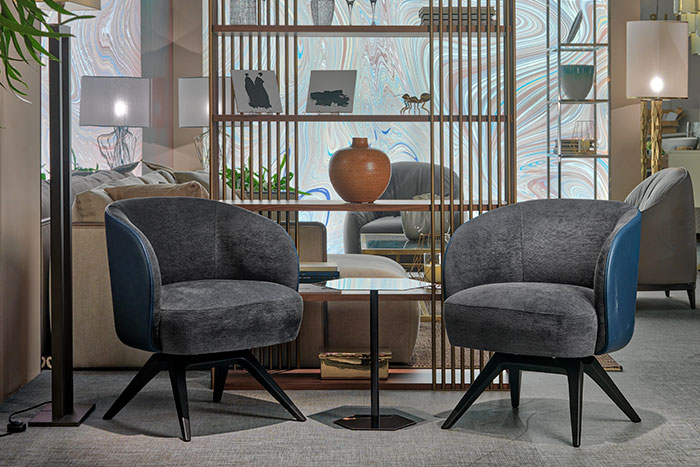 The range of the Italian architect and designer for Selva is made of a small armchair and an armchair characterized by a very modern style, even if it maintains an antique touch with its soft and wrap-around shape. The small armchair (cm L 67 - D 65 - H 81/51) has a soft and cloudy cushion placed on a glamorous support. The back-seat is the crucial element: similar to an elegant shell, with a soft pad in it embracing the round shape of the cushion. The shape evokes the idea of an embrace, a cocoon effect embracing the person. Available in textile, velvet or leather, it features an ash structure (Ash Dark, Ash Tobacco and Ash White finishing).

The armchair (cm L 82 - D 82 - H 74/43) features a cockpit seating, where the back-seat and the cushion extend reaching the ground. The cushion evokes the idea of a pouf, again embraced by a less covering back-seat, with a softer and more rounded shape, amazing to see and to touch. An iconic piece of furniture which can transform the space around in pure trend, with a perfect harmony of materials and shades. The elegant practicality of this armchair enhances the pleasure to take your time, enjoying a relaxing mood with a design touch.

The range is designed to be customized with more styles, models and uses. The armchair and the small armchair are perfect both for a temporary seating as well as for a longer and more relaxed one, and they can be placed in different spaces, from the lounge in the hotel to the living space in a private house.