Luxury Modern House in Dubai - Discover A New Duplex of Pure Elegance and Well-Being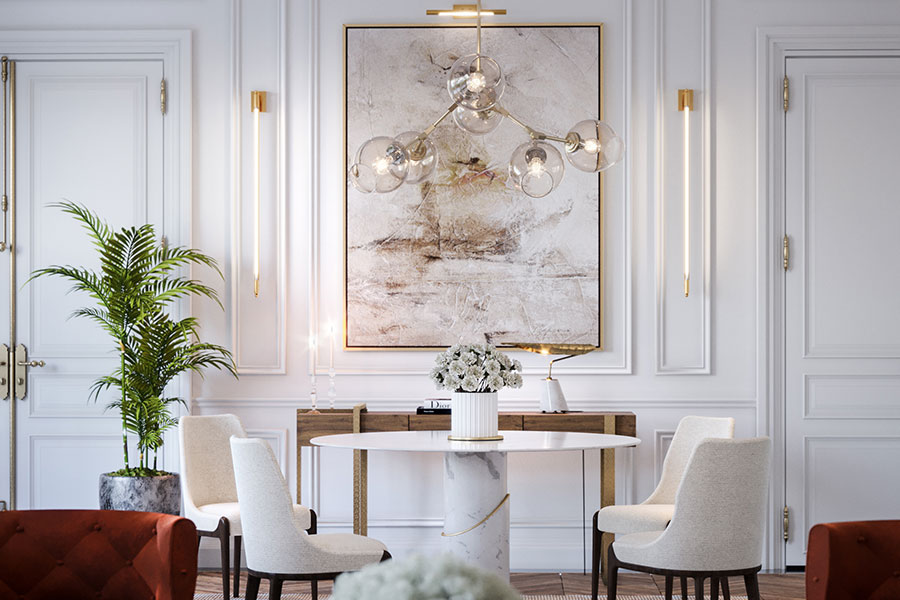 Rich in bold and fierce tones, Caffe Latte, in partnership with Mahmoud Sherif and Vyde Studio, presents a sumptuous mansion in Dubai, where comfort and well-being reign harmoniously.
Every point and detail have been meticulously thought out, in a home that is intended to be luxurious, yet cozy, made for families who seek to relax and being tranquil, surrounded by warmth and magnificence, two great characteristics of the Middle East.

"A comfortable house is a great source of happiness. It ranks immediately after health and a good conscience"
Foyer
Surrounded by light and eclectic tones, such as golden, black or sepia, this brilliant foyer is a perfect combination of modern and classic elements, in which Caffe Latte's Cassia Modular Sofa, Ceylon Side Table or Altura Mirror stand out.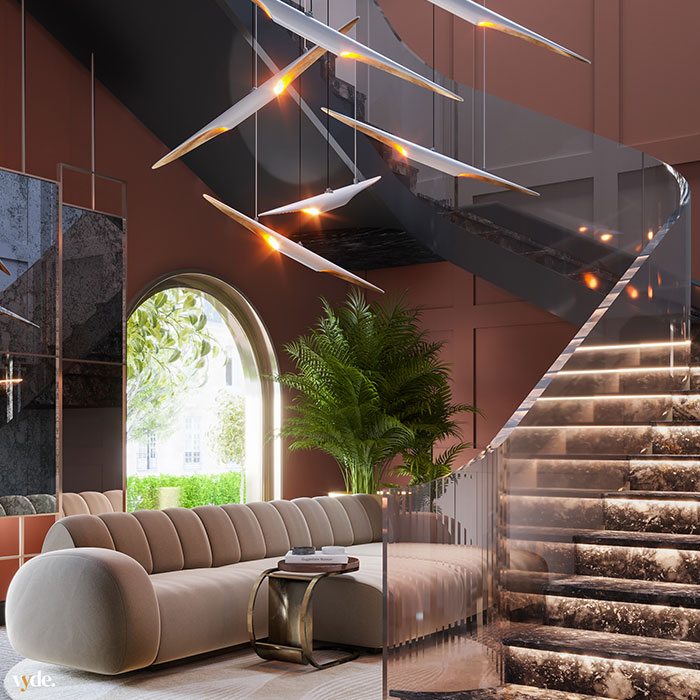 Living Room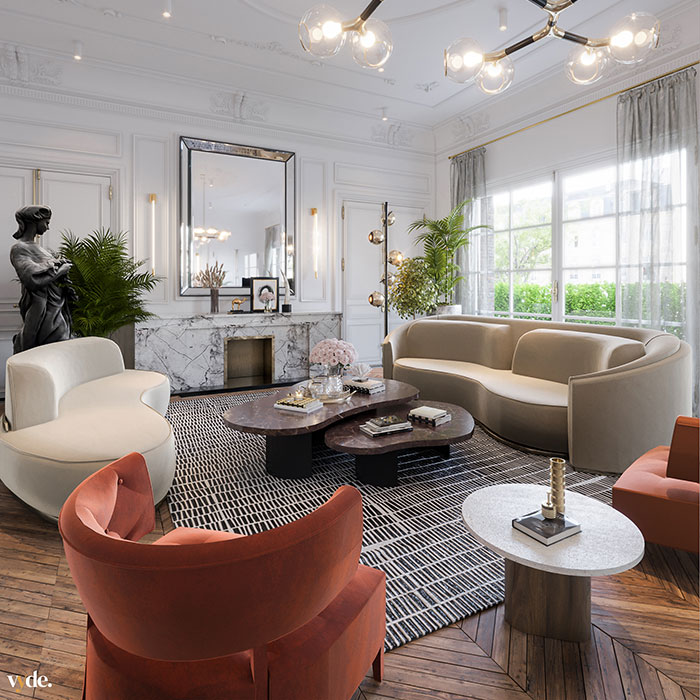 With ornate plaster walls, the living room presents itself as a smooth and markedly neutral space, in which Robusta Coffee Table and Crème Sofa, both iconic pieces of Caffe Latte, are the main highlights.
Dining Room
Continuing to contemplate this beautiful open space, neutrality and comfort remain, this time in the dining room, in which several pieces of Caffe Latte leave their mark, such as Breve I Dining Table, Moka Dining Chair or Lungo Console. The golden tones further add grandeur and sophistication to this simple, but unique room.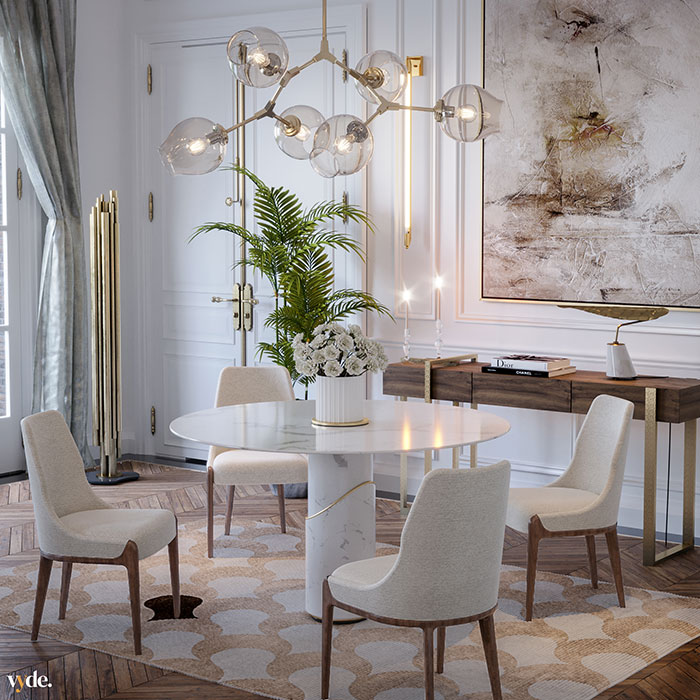 Master Bedroom and Guest Bedroom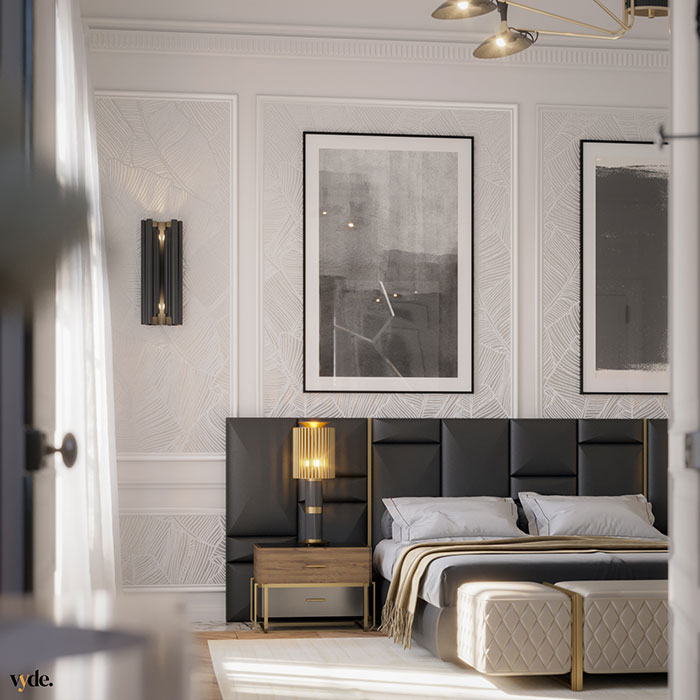 Filled with dark and golden tones, the master and guest bedrooms seek to respond to two unique needs, which must prevail in any home: comfort and functionality, with a touch of good taste and a slight opulence,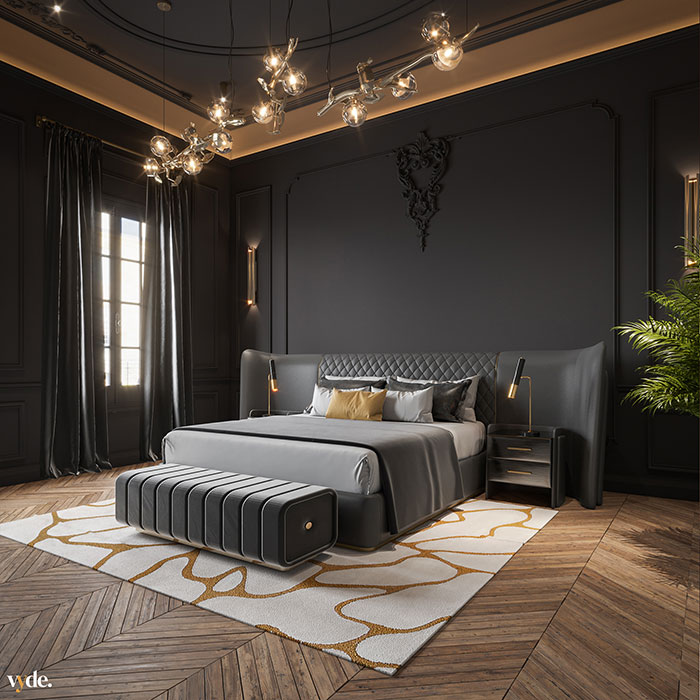 Master Bathroom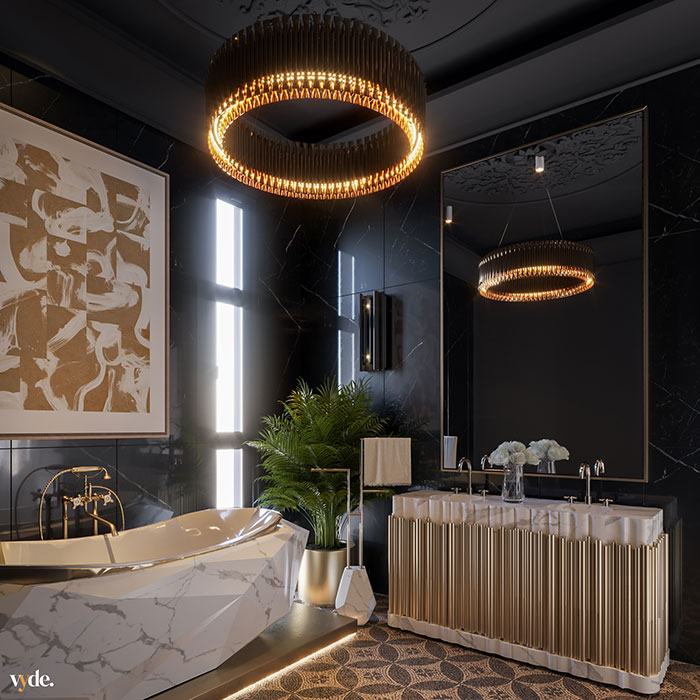 Brilliantly decorated from high quality materials and sturdiness, like marble, the master bathroom is the ideal continuation of bedrooms finesse and luxury through nature-inspired shades.
Service Bathroom
Navy blue meets black and golden in this glamorous and lavish service bathroom, whose presence of Caffe Latte is noticeable, through Persia Mirror, this time in curved and dark lines.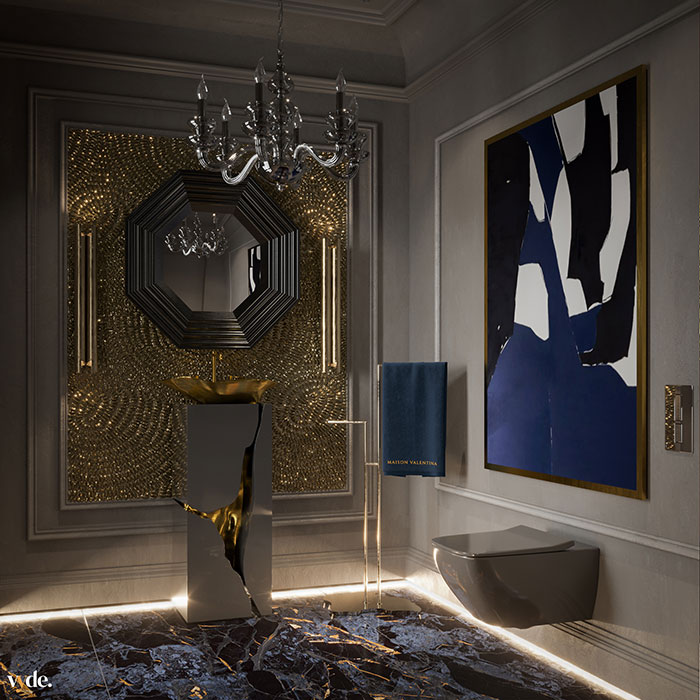 Kids Bedroom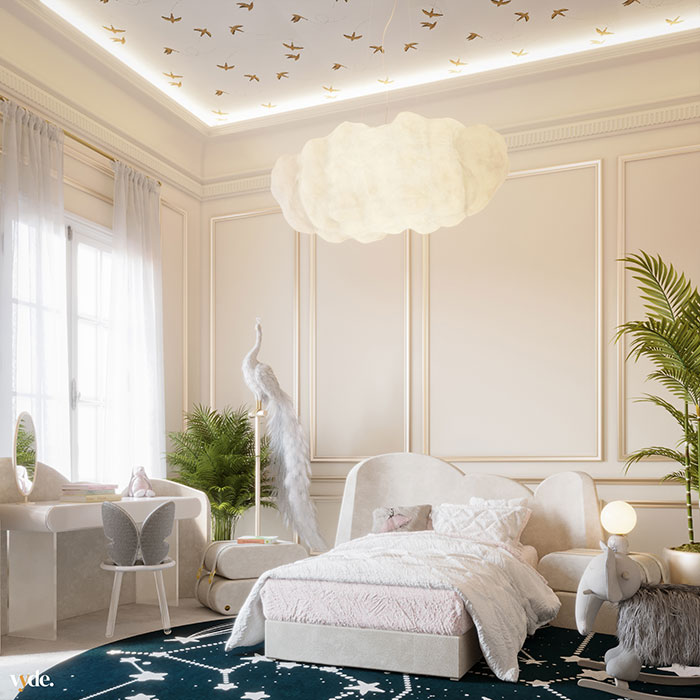 Unlike the previous ones, but never losing the characteristic calm and irreverence of the house, the kids bedroom is the singular place, where girls will feel safe through this cute, enchanted, and very bright world of magic and nature.
Office
Back to stronger and more magnanimous tones, our journey to the warm land ends with this cozy yet imposing office, in which Nougat Desk, one of the most recent products of Caffe Latte, presents itself in all its splendor as a true statement piece.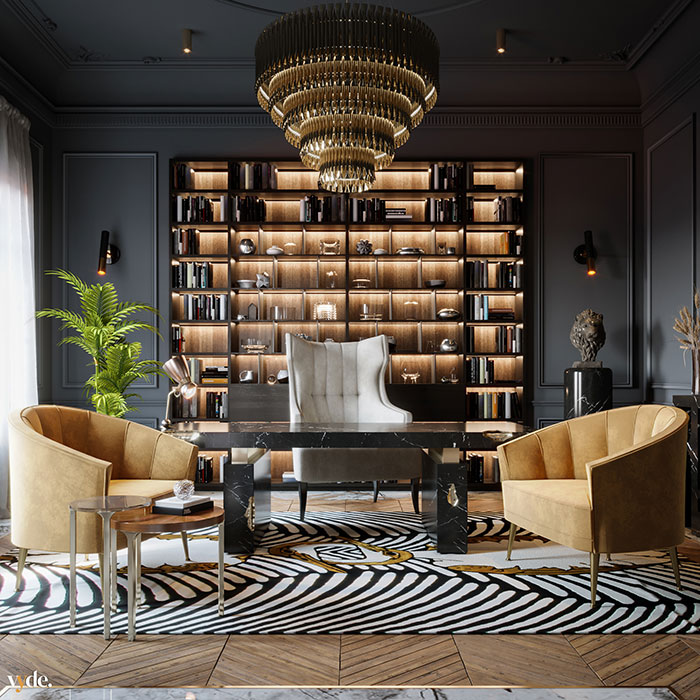 Through this new project, carried out together with Mahmoud Sherif and Vyde Studio, Caffe Latte proves to be an asset that perfectly combines modern design with opulent luxury, without ever losing its contemporary and functional aesthetic.

Authentic and realistic in its state and way of being, this house goes beyond the limits of creativity and imagination, which any designer would want to achieve.

CAFFE LATTE modern Design's paramount is to provide ergonomic and functionality to any room, with a modern minimalist approach. Complementing other designs aesthetics with the use of a neutral colour palette, presenting sobriety to any interior decoration project, ultimately creating a consensual and transversal design, suitable for any taste.
Website:
http://www.caffelattehome.com