Machinery worth USD 100 million on display at the upcoming Dubai WoodShow
Innovative wood machinery worth $100 million will be on display at the upcoming Dubai WoodShow, which will take place from 12th – 14th March 2019 at Dubai World Trade Centre. Presenting a line-up of inventive machinery, the event will serve as an industry barometer for the overall woodworking market and the induction of new concepts, ideas, accessories and technologies.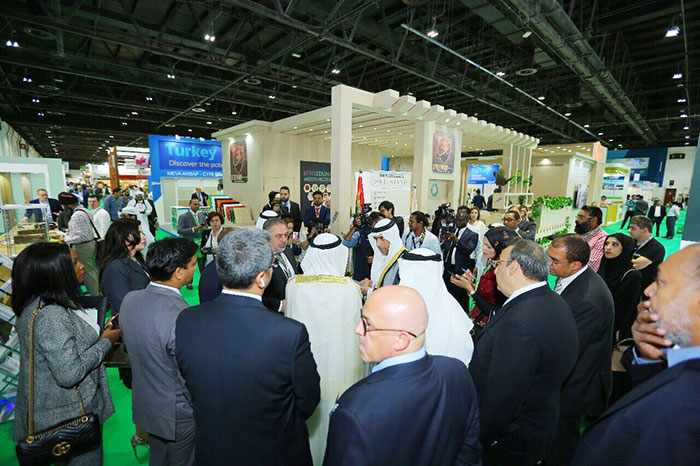 "Dubai WoodShow this year aims to serve as a one-stop-show, presenting visitors an opportunity to identify the latest innovative machineries all under one roof. While we have several first-time exhibitors, there are plenty of repeat exhibitors who are staging bigger displays this year," said Dawood Al Shezawi, President of Strategic Marketing and Exhibitions, organisers of the show.

According to the Global Woodworking Machines Market 2017-2021 study by Technavio, the woodworking machines market is expected to reach $4,414 billion by 2021, an increase in CAGR close to 3 percent for the period from 2018 to 2021. Rapidly flourishing construction industries and continuous rising demand for craft and furniture in developing countries of Asia Pacific, Middle East & Africa and Latin America has stimulated the demand for woodworking machines. In addition, a report from Eumabois stated that Italy ranks second in European woodworking machinery and tool production and sales, with 31 percent of the market. Germany, with 43 percent is first, while other notable wood technology producers in the marketplace include Austria (5 percent), Spain (3 percent) and Turkey (2 percent).

"This year the machines on display will not just be stand-alone pieces. They are digitally integrated processes, that will serve as a driving force of innovation in the wood industry," added Mr. Shezawi.

The wood industry has witnessed a significant growth in demand, and the latest trends facilitating the various woodworking processes are new automatic machines that simplify programming and combine processing steps (cutting, milling, sanding, etc.) into one machine. In addition, automated and robotic woodworking machines has also laid the ground for better and cost-effective wood solutions.

Showcasing new products, presenting full-fledged plant and machinery in action and offering networking and comparing opportunities with industry peers, Dubai WoodShow this year is expecting double-digit growth in attendance over the previous event's figures. In 2019 the show is expected to see an increase of 20% from the prior event that had a turnout of 7000 visitors.

@dubaiwoodshow #dubaiwoodshow