Manufacturer of decorative cement tiles launches in UAE
Mosaico, the first company to manufacture decorative cement tiles within the GCC, has announced its official launch in the UAE this October. Handcrafting custom-made cement tiles from its facility in Khas Al Khaimah, it aims to reintroduce and infuse new life to the century-old environmentally friendly technique.

"Decorative cement tiles have multiple qualities: they are highly customizable, offer unparalleled colour combinations, can create an exceptional 3D effect that gives depth to flat surfaces, and can enhance any space through their decorative quality." Patricia Harvey, Founder and Managing Partner of Mosaico, explained. "I have always found their characteristics and designs fascinating and when I realized that there was no local cement tile manufacturer in the UAE and that any order had to be shipped from abroad -which can be very expensive- I decided to start manufacturing them here. The positive response from the regional design and architecture scene has been overwhelming."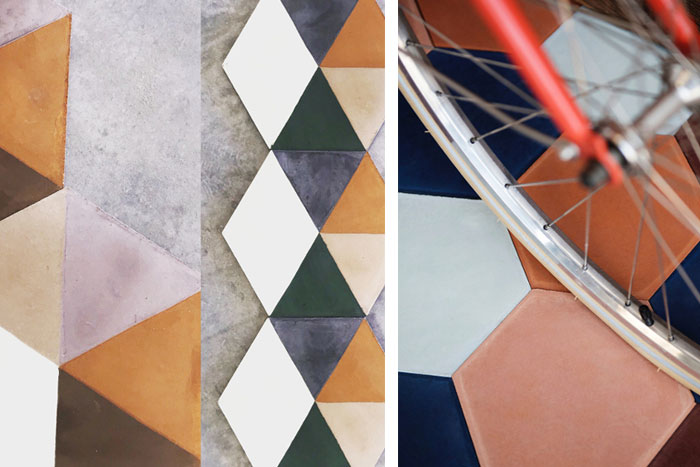 Mosaico tiles are made to order and customers can select every aspect of their tiles from the shape, an ever-growing range of patterns and designs, to a wide choice of colours to adorn each tile. Customers can also design their own patterns, for tiles to be adapted for flooring, wall covering, backsplash and decoration, both indoors and outdoors. Mosaico tiles can be installed in any space, from private homes, hotels, F&B outlets to high traffic retail areas.

"Ever since our soft launch during Downtown Design 2017 we have had orders constantly coming in and have had to hire new skilled artisans on a regular basis to be able to meet the demand." Added Harvey. "I think this can be first attributed to the product in itself but also to the fact that we produce locally. This cuts costs drastically but also means a valuable gain of time for our clients as most orders of decorative tiles used to be shipped from overseas. What's more, manufacturing in the UAE means the curing time of the tiles is also cut down as the weather conditions allow the tiles to dry and harden faster here than they do in other parts of the world."

To handcraft its tiles, Mosaico follows an age-old manufacturing process. The environmentally friendly technique uses only innocuous ingredients, a hydraulic press and then nothing but water, time and ambient open-air conditions to naturally dry and harden the tiles. The shade of each tile is unique and is dictated by the mixing of pigments in batches and the drying conditions. Once installed, the product is easy to maintain and highly durable.

Dedicated to both creativity and quality craftsmanship, Mosaico's manufacturing facility is located in the Northern Emirate of Ras Al-Khaimah, UAE, from where it serves customers locally, as well as globally.

Website:
http://www.mosaico.ae