MARBLE Mural Wallpaper by Nat Maks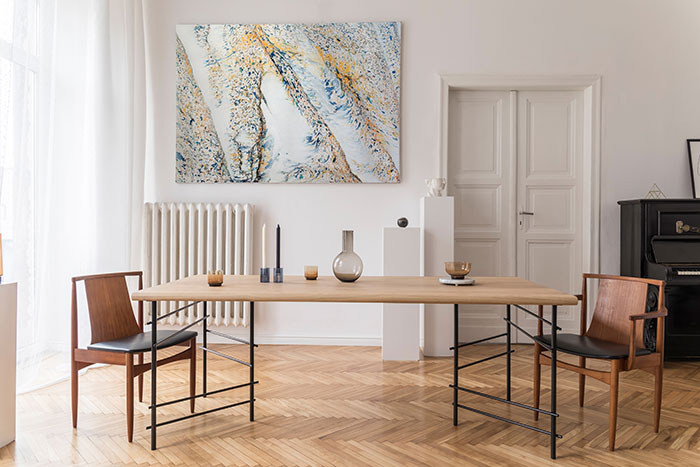 The Marble mural is hand printed by way of the traditional Japanese Art of Suminagashi.

Natascha loves the medium of wallpapers and wanted to take the Art of marbling to a much bigger scale. Each roll is unique. Instead of designing patterns Natascha creates individual rolls of 'paintings'.

With every mural made by the Artist, each prepared and completed by hand, the murals freely reflect the Artist's energy within its patterns. Even colours react different every time, sometimes getting on in harmony, sometimes fighting for dominance.

Each mural therefore has its imperfections; the colour overlaps, there are clear water markings and gaps within these patterns. It's these imperfections Natascha finds so interesting, not just the marble itself.

She intends to create abstract paintings; expressing movement, imperfection and freedom. One shall lose themselves within it... Just like losing oneself in a painting.

There are no pattern repeats. The rolls are signed by the Artist.

You can choose colour combinations and curate individual rolls or sections of paper to create your wall of Art.
@natmaks #natmaks #wallpaper #handpainted
Website:
http://www.natmaks.com