Margraf Marble at The Heart of Islamic Architecture
Vicenza-based Margraf has pulled off another astounding design feat thanks to a blend of marble (a unique and eternal material), futuristic CNC processing technology, and artisan attention to detail. The result is the new Irek mosque on the Kremlevskaya embankment in Kazan, in the Republic of Tatarstan (Russia).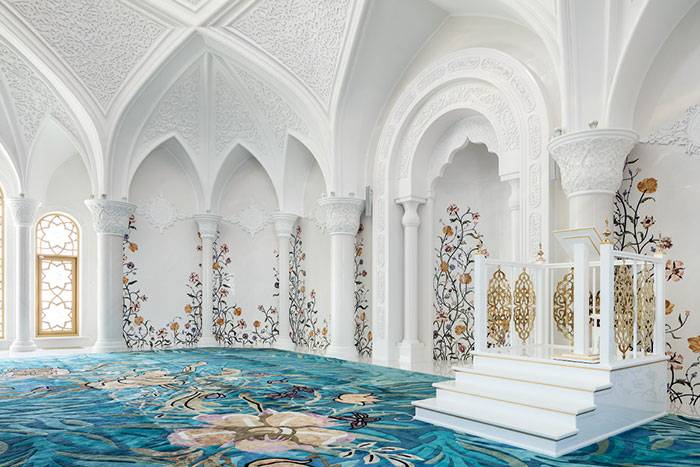 Irek Mosque in Kazan – Republic of Tatarstan.
The building was designed by architect Evgeny Bolotny and its main distinguishing feature is the distinctive interior cladding. The walls are covered with curved, finely inlaid slabs of Margraf Bianco Sivec marble, from the only Macedonian quarry with "the whitest marble in the world".

Producing the marble cladding presented a tough challenge for Margraf on the design and technology fronts. In order to ensure that the materials fitted together perfectly on the curved walls, the inlaid floral patterns were cut diagonally using extremely precise algorithm-based calculations and cutting-edge machinery.

Having spent more than a century working alongside top architects on prestigious projects in Italy and across the globe, Margraf has become an icon of quintessential Italian excellence worldwide. Its exquisite marble has gone down in the history of international architecture and made a mark that will last through the ages.

@margrafspa #margrafspa