Marmo Classic Stones Factory introduces new advances in engineered stone
With advances in the building industry, and the need for more cost effective and sustainable building solutions, KalingaStone, the engineered stone brand from Marmo Classic Stones Factory LLC, has launched Tiberio.

Tiberio is created from aggregate and natural stone surplus, and advances in technology have meant that KalingaStone has managed to get the thickness of individual tiles down to 9mm, in 60cm x 60cm tiles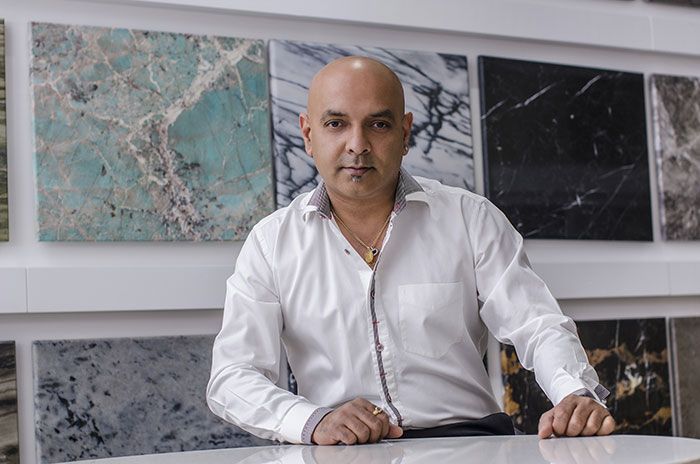 Using by-products from the natural stones industry means that Tiberio can be used in place of natural stone, or can even be used as an alternative to ceramic tiles. Additionally Tiberio makes use of surplus material from the natural stone industry and aggregate, making it more environmentally sustainable.

Marmo Classic Stones Factory LLC carries the UAE's widest selection of marbles, granites, onyxes, Travertine and limestone, as well as engineered stone from KalingaStone. The company has significant experience in the sector, and with projects continually being announced, both in Dubai, and the wider UAE, the need for raw materials is imminent.

"We are constantly looking at ways to innovate within our own industry; whether in introducing new discoveries in natural stone, or creating engineered stone," stated Subodh Shah, Managing Director for Marmo Classic Stones Factory LLC.

"By creating Tiberio, we are targeting customers seeking natural stone alternatives, but also providing a solution to designers and end users that are looking for an alternative to ceramic tiles. Tiberio is incredibly hard wearing, it gives the luxurious appearance of marble, and is a cost effective solution at AED 125 per square metre."

With a selection of more than 200 styles and compositions, Marmo Classic Stones Factory LLC, is capable of importing and processing stone through its factory in Dubai, which is fitted with the latest calibrating, cutting, polishing and grinding machines, to ensure efficient cutting and finishing of each slab to meet variety of needs.