Matt Black: The Next Big Trend in Your Bathroom?
In a world where metallic finishes have constantly come in and gone out of favour, perhaps the matt black finish is a bathroom's new little black dress; always classic, always elegant. Matki have addressed this trend by introducing a range of shower enclosures and bathscreens with a marine grade matt black coating, which is scratch resistant and wonderfully bold.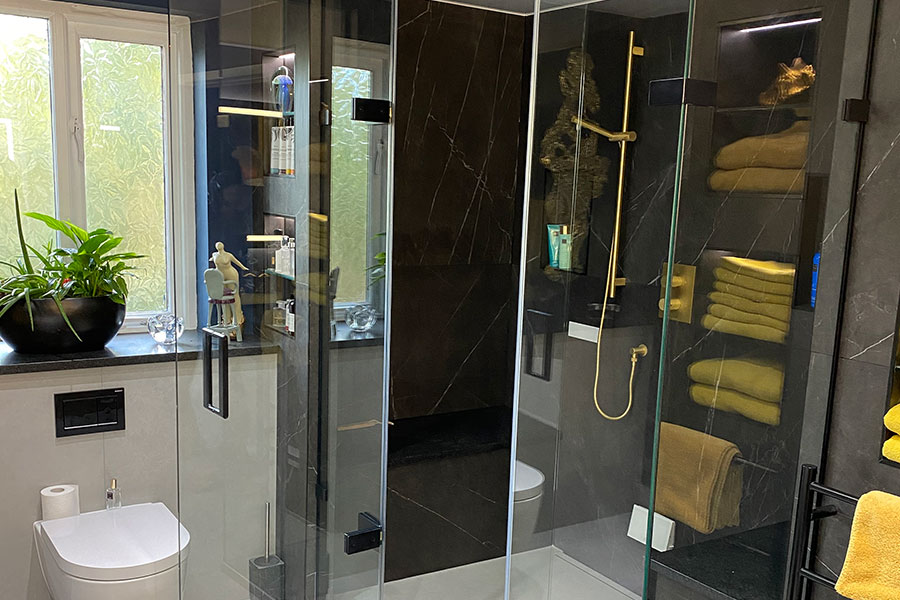 Matki EauZone Plus Bespoke Matt Black Shower Enclosure fitted by Matki Installations: Bathroom Designed and Supplied by Matki Dealer Draw A Bath in The Wirral.
While matt black might not be as flashy as its metallic counterparts, its velvety finish and graphic silhouette is giving warm metal a real run for its money. Both classic and edgy, matt black harkens back to Victorian claw-foot tubs and farmhouse water pumps, all the while managing to look modern and industrial.

Chrome and nickel finishes feel stark and cold next to velvety cabinets and patterned cement tiles. Metal trends cycle between warm golds and cool silvers. Matt black stands apart from these popular finish options offering a soft modernism or farmhouse industrial look.

"Matt black is a really strong trend at the moment," says Nicholas Cunild, Managing Director at Matki, "The popularity of matt black really comes from it being a neutral colour, it's such a versatile finish that can go with any design style. Matt black is a great complement to industrial modern schemes such as natural woods and concrete. The neutrality of the finish allows the depth and weight of these earthy materials to come to the fore."
@MatkiShowering #MatkiShowering #Bath #Bathroom #Shower
Website:
http://www.matki.co.uk