Middle East Electricity Posts 14 Per Cent Growth in Exhibitors
Middle East Electricity, the world's largest power exhibition taking place on 2-4 March at the Dubai World Trade Centre, has posted a 14 per cent growth in exhibitor numbers, taking the total number to 1400, as it prepares to open its doors on the 40th anniversary edition next week.

Solar Middle East has also witnessed exponential growth as the exhibitor numbers have grown from 59 to 86, a 45 per cent YoY increase. The inaugural edition of the show in 2013 received 4,700 visitors over the three days compared to 5,800 in 2014, a 23 per cent increase in visitor attendance in the first year alone.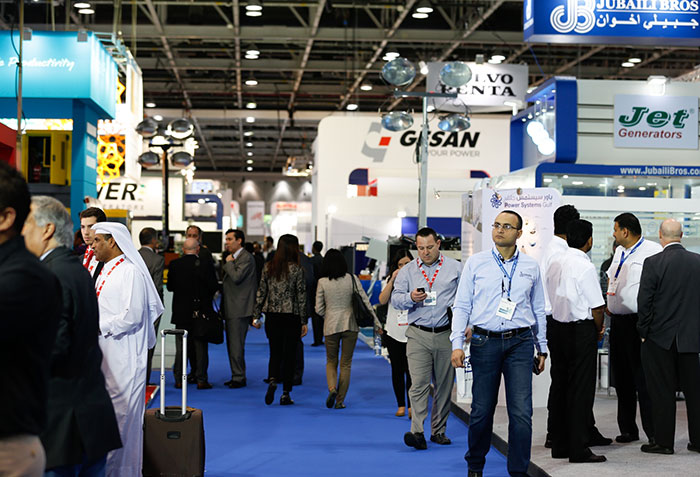 "As well as this significant growth in exhibitor numbers, all of the country pavilions have returned with a bigger presence this year – Saudi Arabia and Turkey being the largest. With support from the Saudi Export Development Authority, the Saudi pavilion has grown from 252 sqm in 2014 to 780 sqm this year, an astonishing 210 percent YoY growth. Turkey has witnessed an increase of 78 percent, going from 987 sqm in 2014 to 1761 sqm.

Three new national pavilions have also been introduced; Egypt, Morocco and Czech Republic, increasing the total country pavilion count to 24, " said Anita Mathews, Director, Informa Energy Group.

Lighting has been one of Middle East Electricity's fastest growing sectors for a number of years. To meet demand, the 2015 event will feature, for the first time ever, an area solely dedicated to the lighting industry, increasing the total floor space for 2015 by 15 per cent.

Middle East Electricity 2015 will offer an extended educational programme with three informative conferences, once again supported by Dubai Municipality, the event's strategic government partner.

The Green Energy Conference will highlight the urgency and vision in creating sustainable energy solutions, with a focus on combining traditional and alternative energy sources (creating hybrid systems) to minimise the risks inherent with both, and incorporate sustainable energy means.

The Solar Middle East Conference, which takes place on day two of the show, will provide a holistic view of the regional solar industry with a country focus on Saudi Arabia, Kuwait and Jordan.

Finally, day three will feature the first ever conference agenda dedicated to commercial lighting. The conference will discuss major issues such as transitioning to and supporting the LED market in the Middle East, as well as a session on how new sustainability guidelines will be the driving force behind Abu Dhabi's and Dubai's aggressive goals to become smart, sustainable cities.

Platinum Sponsors Saudi Exports and Al Fanar have increased their presence at the show both in terms of the stand size as well as sponsorship.

Other noteworthy exhibitors include Marelli Motori, Caterpillar, Perkins, MTU, FAMCO, Qatar Development Bank and Volvo Penta who have also increased their presence this year, whether it be through stand growth or sponsorship.