Middle East infrastructure projects receive global recognition.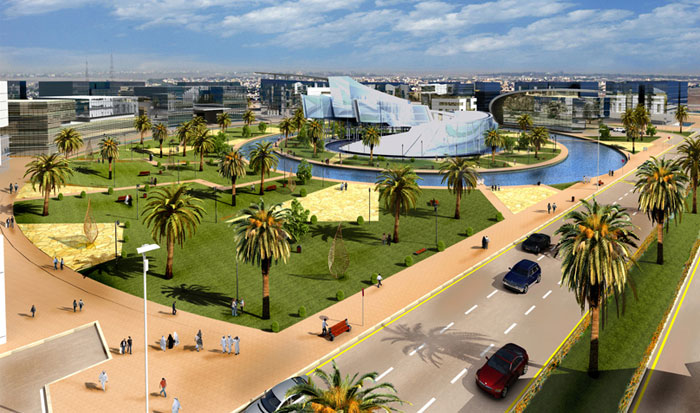 A range of projects that span the Middle East have received global recognition after being chosen among the 100 most innovative and inspiring urban infrastructure projects in the world, in the much anticipated second edition of KPMG's Infrastructure 100 report.
KPMG's Global Infrastructure Practice is releasing the Infrastructure 100 World Cities Edition today at the World Cities Summit in Singapore. It provides an insight into the infrastructure projects that make great cities, with a particular focus on the innovations that make them 'Cities of the Future' – places where people want to live and do business.
Projects including social housing, hospitals, universities, waste management facilities, and a metro rail system from within the UAE, Saudi Arabia, Kuwait, Qatar and Bahrain are all featured in this second Edition, alongside other standout projects from around the globe. The projects beat competition from hundreds of submissions to be selected by a regional judging panel. The Princess Noura Bint AbdulRahman University for Women tops the education infrastructure category and is acknowledged by KPMG as one of the top 10 infrastructure projects across the globe.
Paris Sarbonnes University Abu Dhabi, UAE, the Kuwait Metro, Kuwait, Medina Airport, Saudi Arabia, The Energy City, Qatar and the Muharraq Wastewater Plant, Bahrain, are just some of the Middle East projects that were selected alongside the World Trade Centre Redevelopment in New York, USA, Rio Olympic Park in Rio de Janeiro, Brazil and the Toronto Waterfront development in Toronto, Canada.
Urban infrastructure is one of the greatest challenges of the 21st century. The Middle East is leading world by investing in the innovative infrastructure projects to create major urban cities of the future, while balancing the needs of the population, economy and the environment.
Suhael Ahmed, Partner with KPMG Global Infrastructure and Projects Group Middle East, said: "The world's cities, which are home to more than half of the global population, are facing unprecedented pressure and demand for investment in infrastructure. These inspirational and innovative examples of infrastructure projects are radically changing the urban environment in the Middle East to provide infrastructure that exceeds first class international standards for education, waste management and tourism, and internationally competitive industrial and commercial facilities which have been vital to the advancement and economic growth of these countries."
The projects showcased in the KPMG Infrastructure 100 are made up of approximately 20 projects selected by judging panels of industry experts from five regions of the world, including: Asia Pacific, North America, Latin America, Europe, and the Middle East and Africa. Projects were then sorted into 10 project categories, including: Urban Mobility, Global Connectivity, Urban Regeneration, Education, Healthcare, Water, New and Extended Cities, Recycling and Waste Management, Urban Energy Infrastructure, and Communications Infrastructure.
The five regional judging panels assessed hundreds of submissions on the following criteria: feasibility, social impact, technical and/or financial complexity, innovation and impact on society.
The complete list of the 100 projects can be viewed online though the link below.