Middle East users can save up to 40% with the help of compressor modulation technologies
The Middle East can take a giant step towards energy efficiency by switching to Air Conditioning systems with compressor modulation, reducing energy consumption by up to 40%. This challenge was tackled in a thought-provoking discussion led by Emerson Climate Technologies MEA during the Smart Skyscrapers Summit held at Sofitel The Palm, Dubai.

The best-in-class compressor modulation technology is set to be a breath of fresh air in both the residential and commercial property industry, given the region's rising demand for energy-saving innovations.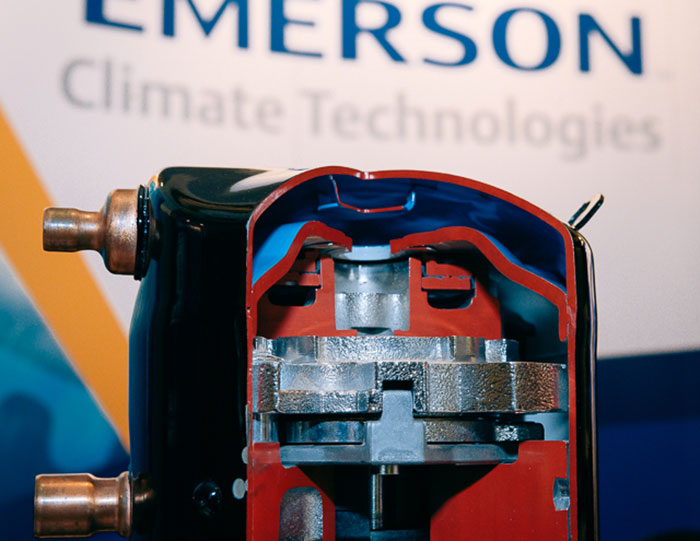 What sets modulating compressors apart is their ability to adjust performance according to changes in the system load and ambient conditions. This enhances users' comfort by facilitating a more even temperature and more precise humidity control. In addition, the variable capacity compressors have been proven to be more reliable, while offering greater flexibility in operating speed.

Delving deeper into the benefits of this technology, Matthew Neidlinger, Director - Marketing MEA, Emerson Climate Technologies explained: "We have seen a rising demand for technologies that elevate efficiency, comfort, reliability and affordability to a new level. Compressor modulation technologies are at the core of smart buildings, and the growing interest proves that the region is keen to take advantage by ushering the next generation in efficiency."

The summit also witnessed a series of advancements in sustainable skyscraper technologies, as the region's real estate industry and the wider corporate sector vie to reduce energy consumption and operating costs.

Neidlinger added: "The UAE market is progressing towards compliance with new commercial AC energy efficiency standards, which the Emirates Authority for Standardization and Metrology (ESMA) will introduce this year. This regulatory move will accelerate the shift towards smarter, more efficient AC systems."