Modern Classic Wallpaper : The MCW collection from Studio Bleoh
Bold, striking and iconic the 'Studio Bleoh' collection of works take classical ideas from the past, and gives them a new highly modern perspective. Designed by Studio Bleoh. The colour scheme of this collection is varied and modern and includes pinks, blues and monochrome combined with textures of veined marble, traditional ceramic motifs and pure blocks of colour.

The wallpaper is printed on a hard-wearing smooth paper that is simple to install with no wallpapering table needed. The rolls are 10 meters long x 52cm wide. This wallpaper collection is a perfect striking addition for a boutique hotel lobby or restaurant, adding a touch of Versace meets Alice in Wonderland.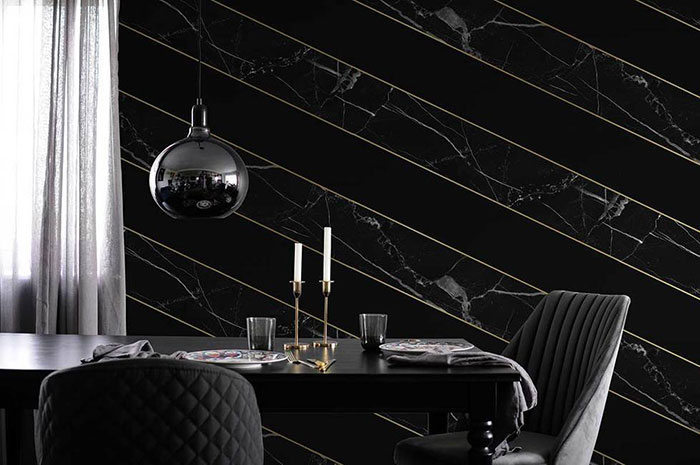 "The idea was to take more classic materials such as marble, and porcelain, and add a modern, unexpected twist. We wanted to accentuate these materials with touches of colour to help create a unique design. The result is not something you'd expect to see on wallpaper! We love classic design, and are continuously drawn to materials such as Italian marbles and elaborate ceramics and porcelain.

The idea to try and incorporate these different materials in a wallpaper design was something we'd thought about from the very beginning of the process. However, these materials can often look heavy and a bit 'old school', which is not the look we wanted - we were aiming for a very modern look. After a bit of trial and error, we think we succeeded in getting the right mix, and added enough of a 'twist' to achieve the modern classic look" - Min Kim, Studio Bleoh.
@mineheartdesign #mineheartdesign