Moroso - the beauty of design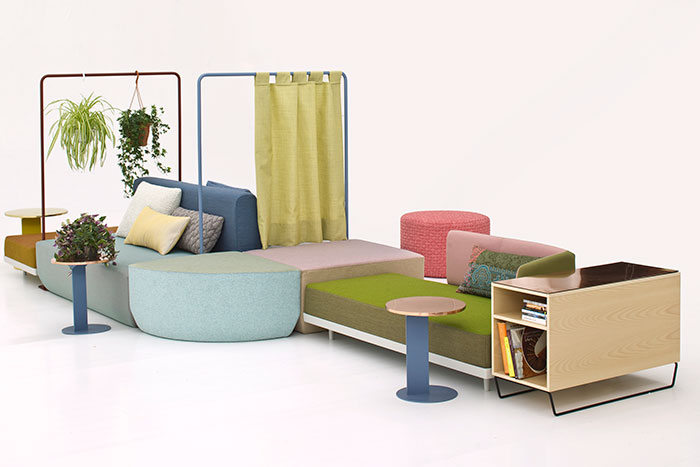 Tape is an innovative product which brings together fashion, technology and sustainability. A modular range of seats and small tables in which polyurethane tape, used for sports clothing, is applied to join together small-sized scraps of fabric, which otherwise could not be used. The tape is therefore an aesthetic feature of the sofa as well as having an important functional role.

The Tape sofa comprises a series of different "building blocks" - seats, backs and armrests - elements which can be placed together to create ever-different combinations able to adapt the design to large public spaces and also to smaller living areas. Each individual block is subdivided into a series of fabric panels, held together by the strips of polyurethane tape, which thus fulfill both an aesthetic and a constructional role.

Designing interactions, trajectories to take over the space available. Bikini Island is a landscape which is a child of its times and the society it represents. Whether used in waiting areas or homes, the seating system is absolutely flexible because there is no need for the layout of the space and the arrangement of the seating components to correspond.

The components are varied in both look and function so that, unusually, they can be used in any setting. Stools, tables, coat racks, containers, shelves, screens, work surfaces, seats: every element combines to create interaction and communication. A mix of functions and meanings means that the idea of sofa as the piece of furniture used to watch TV or as simple resting place is revolutionized, turning it into it the very (open) heart of interaction.
Website:
http://www.moroso.it