Moves to cut carbon footprint and power demand positions GCC as one of the globe's fastest-growing lighting markets
As regional moves to decrease carbon footprint and power demand take hold, and industry researchers forecast continued lighting sector growth over the next seven years, the 14th edition of Light Middle East - the sector's leading networking and sourcing exhibition and conference, is set to bring together leading lighting solution providers and state-of-the-art smart lighting and building automation technologies under one roof.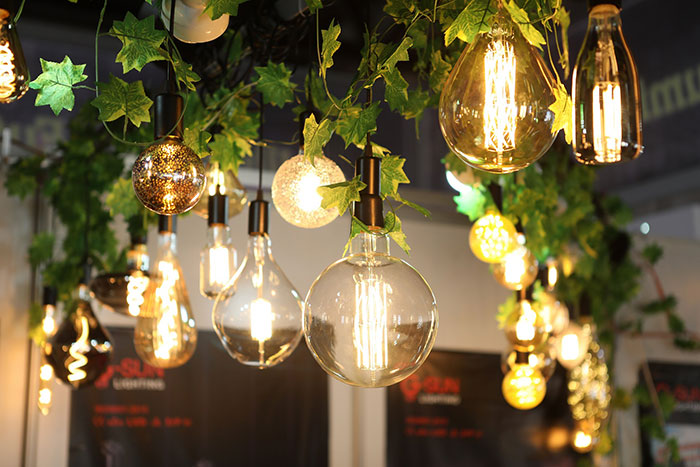 Running from 15-17 October at Dubai World Trade Centre, Light Middle East 2019 will facilitate growth in the Middle East region firmly established as "one of the world's fastest-growing lighting solutions markets", with sector expansion forecasted at 6-7 percent until 2026, according to research firm Redseer.

The GCC has been identified as the regional driver with environmental commitments pushing demand for highly-efficient and cost-effective solutions, the construction sector in resurgence and manufacturing and industry responding to investment incentives.

Lighting fixtures and energy-efficient LED solutions are key growth areas, according to numerous research houses. 6Wresearch forecasts the Middle East's lighting fixtures market will achieve 10.3 percent growth to reach an estimated US$8.7 billion by 2024, while Frost & Sullivan predict the GCC's LED lighting sector will expand by 17 percent by 2021.

"It's reassuring when there is universality in forecasts and trajectories, everything points to an industry in dramatic transformation and expansion," said said Dishan Isaac, Senior Show Manager of Light Middle East. "This makes Light Middle East an essential platform for everyone in the industry, from interior and lighting designers, system integrators, specifiers and architects to contractors, developers, and landscapers. The industry has an elastic user-base, so its catchment is varied and highly inclusive."

Catering to the sector's diverse user-base, Light Middle East covers the six product categories of decorative lighting and accessories; electrical and electronic components and accessories for lighting systems; electric lamps; LED lighting; technical lighting and accessories; and home and building automation.

"This highly-focused approach means visitors can quickly get to their area of specialisation and make the most of their time at the show, while exhibitors get to see those with genuine interest in their particular field of operation," added Isaac.

Dishan emphasised the importance of home automation at Light Middle East this year, where there'll be a KNX Intelligent Buildings Pavilion. The KNX Association, headquartered in Belgium, is a specialist in home and office automation, ensuring all functions, from lighting to air-conditioning, work via a uniform system.

Heinz Lux, CEO of the KNX Association, said the Middle East will continue to be a major market for home automation: "The Middle East has always been a key market for KNX as smart homes and smart buildings shape the landscape of this whole region," said Lux. "In order to provide the best and most sustainable solutions for the market, KNX Association is happy to yet again present its dominance during Light Middle East, the leading fair for lighting and building automation."

THINKLIGHT Forum to shine light on industry transformation

Reflecting the industry's current evolutionary nature, Light Middle East's 2019 free-to-attend educational conference – THINKLIGHT will drive discussion and debate across the innovation and transformation-themed industry narratives.

"The THINKLIGHT Forum will spotlight the future of the sector and feature more than 20 international and influential speakers exploring the role of innovative technology and design in achieving professional objectives," explained Isaac. "The conference will probe the hottest topics in the industry, covering the four tracks of Professional lighting Design & Architecture; Lighting Applications in case studies; IoT & Intelligent Lighting; and Integrated Building Technology."

Light Middle East's holistic approach is underlined by three value-added show features. Light.ication in association with Light.Func is the first of these, returning for its third year, promoting lighting design through education by giving UAE students an exclusive platform to demonstrate their creative vision to a global audience.

This year, Light.ication is partnering with The Women in Lighting (WIL) Initiative to promote lighting design to university students globally through WIL ambassadors.
The third Ready, Steady Light design and installation competition in association with The UK Society of Light & Lighting also returns, and will go bigger this year with the support of property developer Emaar, to be held at a stunning location at the Dubai Creek Harbour.

That's before an expanded edition of the Light Middle East Awards brings down the curtains of the show at a gala dinner ceremony on the 17th October at Al Asateer, Palm Jumeirah.

"The key focus for Light Middle East 2019 is on education with number of workshops not only for designers and specifiers, but also manufacturers and distributors," explained Isaac. "This amalgamation of events propels Light Middle East beyond a traditional industry meeting place; it is now a proven platform for trends and ideas, and a communication forum for bold, innovative and dynamic industry players. It is an integral element in the Middle East industry's developmental progress."

Exhibitor participation from more than 30 countries

With three months to go, Light Middle East 2019 is shaping up to serve as a cutting-edge demo-hub for the global industry; with close to half of the 300 exhibitors returning this year from around 30 countries.

More information is available at: www.lightme.net.
@LightMEOfficial #LightMEOfficial #LightME