New Company: Aqua Middle East FZC
Aqua S.p.A, was initiated in 1974 in Italy as a leader and specialized innovative producer and distributor of swimming pool equipment and accessories, water treatment equipment, detergent & hygiene products, and artificial turf.
In its San Martino, Rio Headquarters resides an area of 7,000 square meters in buildings distributed into 4,000 hosting production departments, 3,000 for logistics, and 4,000 more are under construction to host new departments.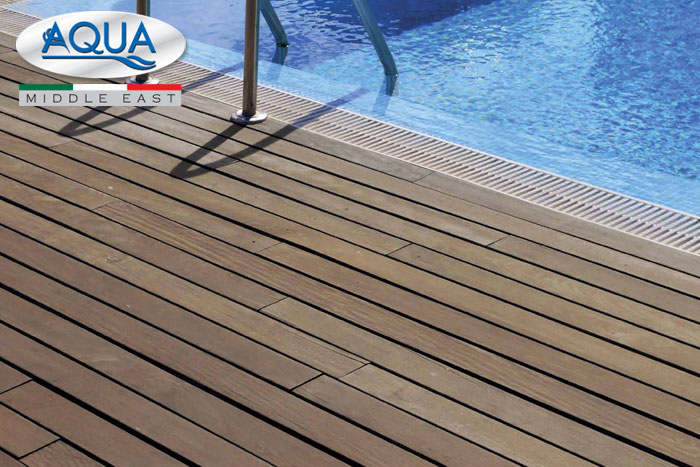 Two factors distinguished its work to the society over the current years, a strong attention to changing markets and a company policy aimed at the development of commercial structures in areas considered strategic for logistical and market potential. Today the group Aqua is an international reality that owes its strength and its success to the work and commitment of many people.
Aqua S.p.A has established its Middle East branch Aqua Middle East FZC since 2005 to serve the region, and follow up markets more closely and professionally.
Very important has been the experience in identifying, acquiring and integrating complementary businesses with their own, which enabled the Group to achieve significant synergies by consolidating its market leadership.
Our quality and prices prove that we provide best value for money with our products. This perfect balance made us grow quickly and made big projects and important partners worldwide depend on us.