New construction contractor awards in GCC estimated to be worth US$138 billion in 2019
New construction contractor awards in the Gulf Cooperation Council (GCC) are estimated to be worth US$138 billion in 2019, as the UAE and Saudi lead the way with a full list of projects coming online in the building, infrastructure, and energy sectors.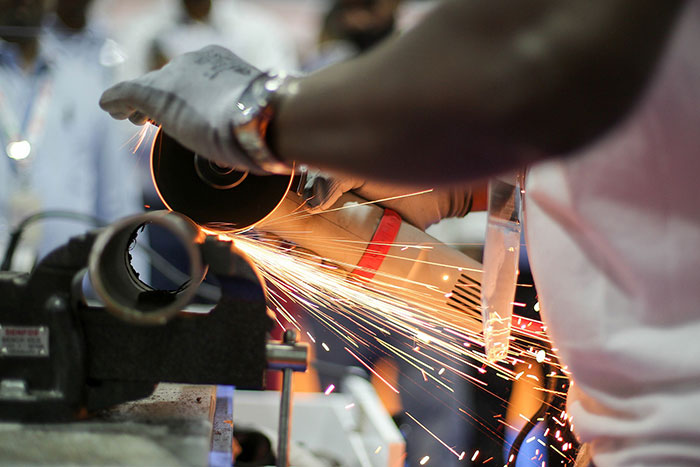 According to a report by projects intelligence platform Ventures ONSITE, 64 percent of GCC construction contractor awards in 2019 will be based in the UAE and Saudi, with the two countries contributing US$48.3 billion and US$40.1 billion respectively to the total sum of new projects for the year.

The May 2019 report said the Gulf's construction industry has had a good year so far, with more growth anticipated on the back of continued economic diversification and government policy reforms to encourage foreign direct investment.

In the UAE, buildings such as residential, commercial, airports, sports facilities, hotels and recreational facilities, healthcare, and education, hold the lion's share of new contractor awards in 2019, valued at US$29.9 billion. This is followed by infrastructure (US$5.1 billion), and energy (US$13.2 billion).

Major UAE projects to be awarded this year include the US$5.2 billion Stage 2 of Etihad Rail, Gasoline and Aromatics Project (US$3.2 billion), the Dubai Creek Harbour – The Tower (US$1.5 billion), and Seven City JLT (US$354 million).

Buildings too comprise the highest value of new construction projects in Saudi this year according to Ventures ONSITE, valuing US$18.6 billion, compared to US$11.3 billion in 2018, a 64 percent increase.
Ventures ONSITE's report was prepared exclusively ahead of the Hardware + Tools Middle East 2019 trade fair, which takes place next month from 10-12 June at the Dubai International Convention and Exhibition Centre.

The three-day event is the Middle East's only dedicated exhibition for tools, hardware, materials, equipment and machinery, and is expected to feature 115 exhibitors showcasing 180-plus brands targeting the region's revived construction sector.

"Healthy levels of growth in the construction sector have a direct impact on demand for the latest tools, hardware, materials and machinery across the region, which is immediately felt at Hardware + Tools Middle East," said Show Director Dishan Isaac.

"Demand created by the region readying for global events, such as Dubai Expo 2020 as well as large-scale infrastructure projects such as Al Qiddiya, Red Sea and Neom Future City in Saudi, will keep the construction sector ticking over at a healthy rate."

"The industry is also being driven by regional governments' push to achieve diversified economies and create the infrastructure to attract inward investment in other areas of the economy," added Isaac.

Now in its 20th edition, Hardware + Tools Middle East is organised by Messe Frankfurt Middle East, and is co-located with Automechanika Dubai, the region's largest international trade fair for the auto aftermarket and services industry.

New features this year include the two-day Additive Manufacturing Middle East Conference, where international front-runners in 3D printing for the construction, manufacturing, oil and gas, ship building and automotive industries will share their insights into the future of this fast-growing technology.

The Middle East's Best Welder competition is another new feature, and is the first of its kind in the region, inviting technical professionals in steel fabrication and welding to three days of intense competition held in partnership with the Middle East Industrial Training Institute (MEITI).

The Ventures ONSITE report on the GCC's Construction market is available to download on the Hardware + Tools Middle East website.