New design - Safely stylish luxurious fire extinguishers enhance interiors
A new range of hand finished fire extinguishers with stylish wall mountings are set to practically enhance interiors, when they are launched in the Gulf and selected other global markets in November. UK Based Fast R Solutions, who are fire and safety experts, believe that by making extinguishers and the fixings more appealing, there will be real safety benefits, in addition to cosmetic ones.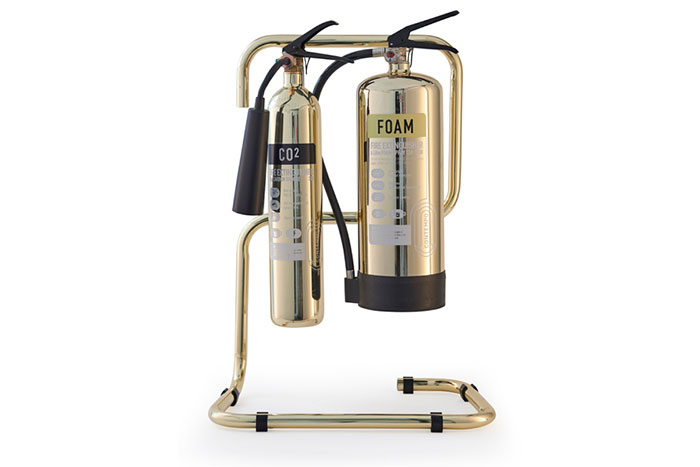 Steve Parker, International Trade Manager explained, "when so much is often spent on commercial and residential interiors, it is understandable that having the traditional red fire extinguishers with basic fittings clearly on display, can sometimes be an eyesore. The new range, comprising of brushed antique copper, highly polished gold chrome and polished stainless steel extinguishers and wall mountings, that are all hand finished, can now enhance the appearance, rather than detract."

Kevin Boreham, Fast R Solutions Managing director added, "as fire and safety experts, our new range means that we can advise people how to be safe and now how to be stylish too! The extinguishers are available from 2 kgs Co2 up to 9 litre Water and 9 kgs Powder versions, with foam and multichem options too. We will gladly advise the best options and then our clients can select the required finishes, according to their interior."

Steve added, "we are looking forward to hearing from prospective distributors, individual clients, interior designers and engineers in the region and of course, to assisting them with their fire and safety and design needs."