New Design Studio Opens At Dubai Design District
A bespoke interior finishing company, Covering Concepts today announced the launch of their design studio at Dubai Design District with an aim to capture the growing GCC interior fit-out market, valued at approx. US$ 18 billion.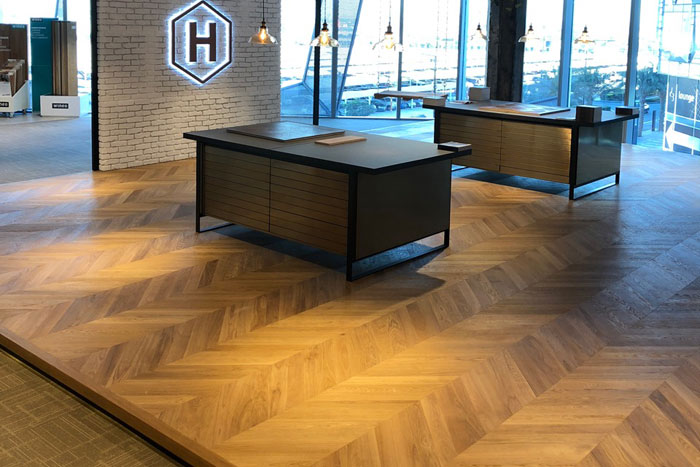 Photo: Courtesy of Covering Concepts
Covering Concepts will offer a wide range of premium flooring and wall design solution for both residential and commercial projects. The company has partnered with several well-known European brands, such as Havwoods, Wineo, Shinnoki, Querkus, Ravaioli Legnami, Paviflex and Softcare – bringing their artistic and eco-friendly products to the region. In addition, Covering Concepts will work with talented local and international designers to offer an end-to-end solution for their customers.

Jay Vasu, Director, Covering Concepts said, "Flooring and wall designs play a dominant feature in the interior décor, that enhances the ambiance of a room significantly. With the environment and sustainability being a key focus; all our products are fully accredited as per green building standards. Our partnership with well-known European manufacturers enables us to offer our customers a wide range of quality products with the most elegant and modern designs."

Raj Nair, Director, Covering Concepts said, "Dubai Design District is a hub for design, art and creativity, which makes it the right fit to launch our design studio here. With our wide collection of product in different textures, patterns and colours, interior designers and enthusiasts have an opportunity to customize their designs to the smallest detail."

Covering Concepts will showcase their range of flooring and wall claddings and highlighting seasonal trends at the upcoming Surface Design 2018 exhibition (Hall 6C Stand No: 251); taking place from 26 - 29 March, 2018 at Dubai World Trade.