New Feathr Ocean Wall Mural Collection Dives into The Deep Blue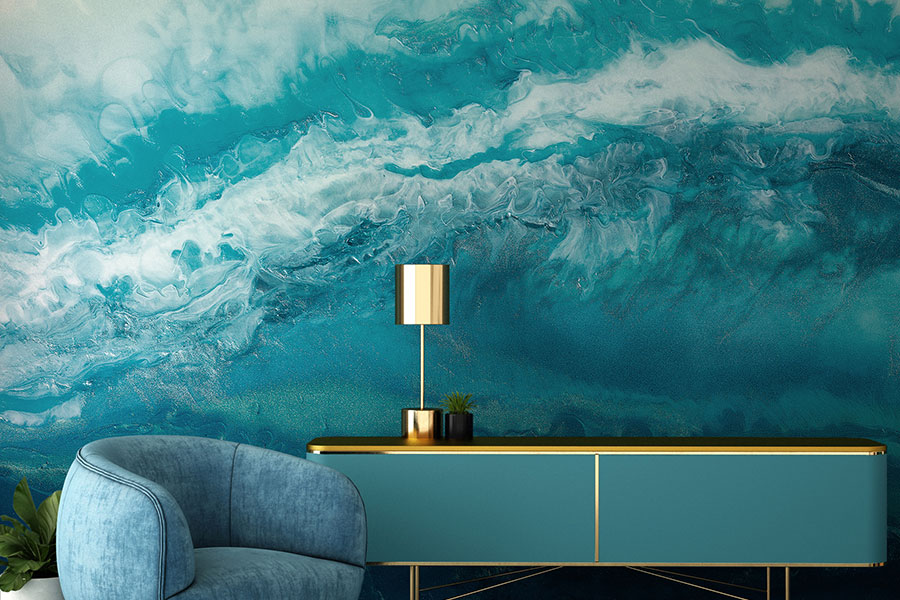 A new wallcoverings collection created in collaboration with American resin artist Melissa Renee sees FEATHR diving into the deep blue.

The collection features seven stunning ocean-themed wallpaper murals based on original artworks by Renee. Renee' inspiration lies a childhood spent by the Californian coast, where the magic of the sea seemed never-ending. She creates each of her artworks using a unique technique of layering resin and pigments together, until evocative, dimensional and vibrant seascapes are formed.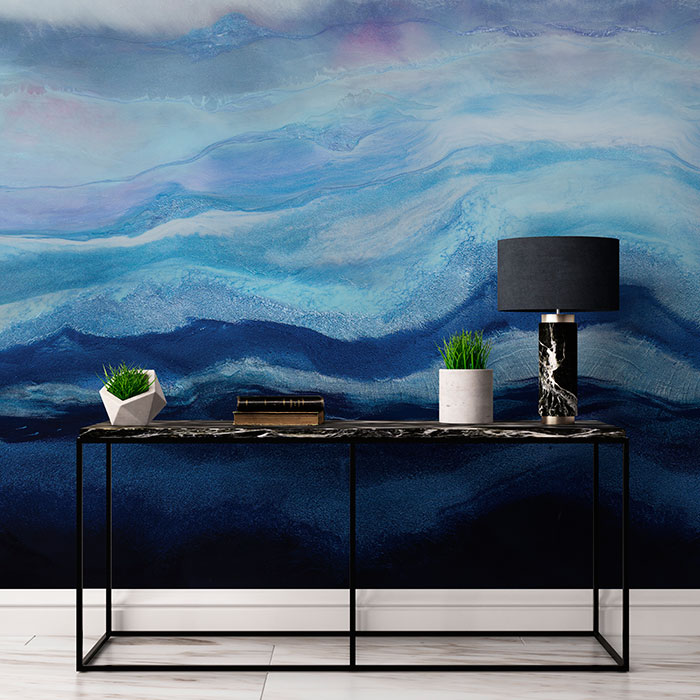 The organic nature of Renee's creativity means that each artwork is a process of discovery. She writes, "I pick a variety of pigments since each one reacts differently in the resin and adds their own visual flair: epoxy paste, acrylic ink, mica powder, high flow acrylic, spray paint, and at times, glitter".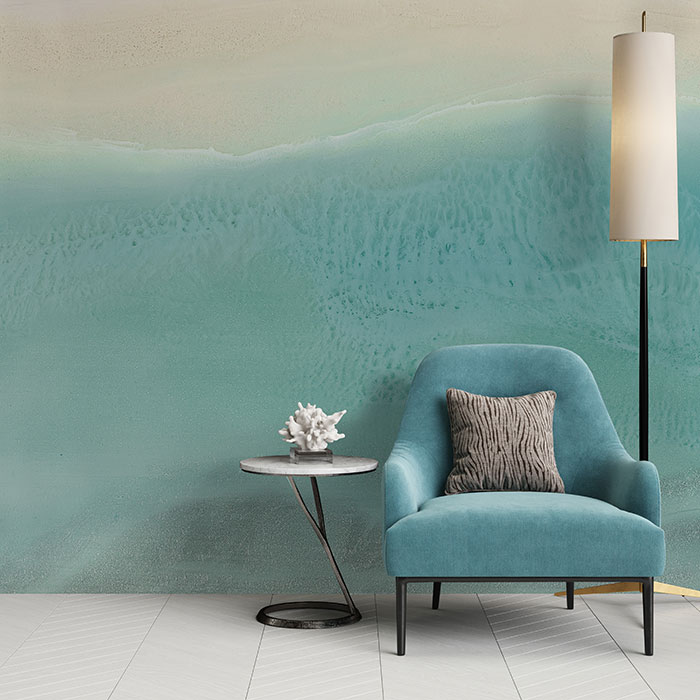 The Blue Hawaiian wall mural captures this technique: it was painted onto a wood panel and then layered with turquoise mica, jewel toned inks, and deep green pigments. The result is a magnificent ocean wall mural of teals and viridian.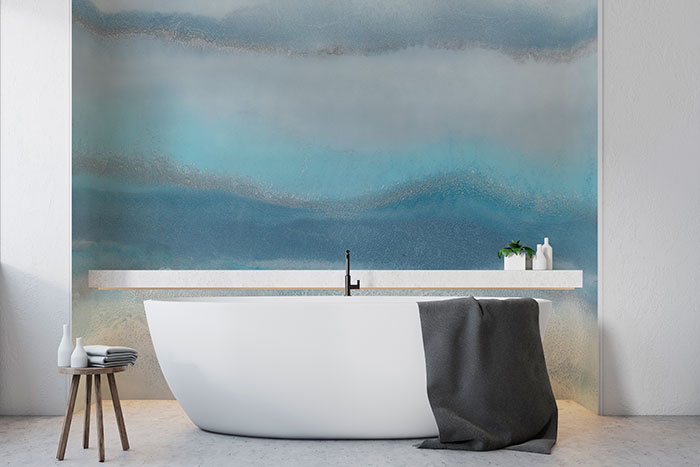 Reflecting a calmer mood, the Blue Lagoon wall mural is redolent with the sparkle of a secret lagoon, with ice blues and crystal cyans creating a soft ombre effect. In Island Life soft hues of aqua and white pigments create a cool-toned color palette with a hint of light in the white foamy waves.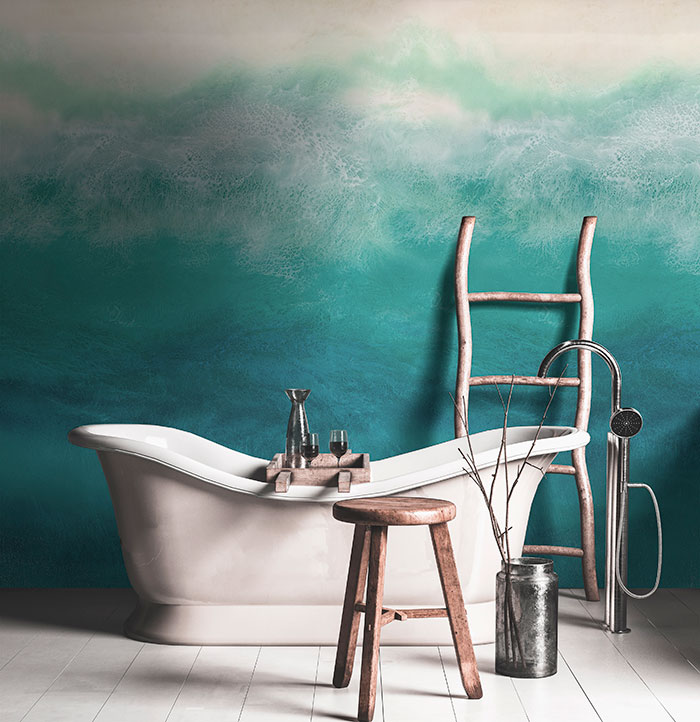 Often Renee adds more depth and dimension by applying multiple layers of resin. This is beautifully demonstrated in Catch me in the Caymans - caribbean blue and silver metallic pigments layered with turquoise and Aruba blue mica powders come together to create soft washes of azure and teal waves.




Darker, dramatic seascapes also inspire Renee's work. Shadows of the Deep is a breathtaking multi-layered, dimensional wallpaper mural. Navy blue inks mixed with soft iridescent mica powder and white frothy pigment to capture the energy of a stormy sea. A partner piece, Waiting to Surface, perfectly reflects the movement of breaking waves, with the depths of the sea picked out in deep azures whilst the frothing waves are a soft cream.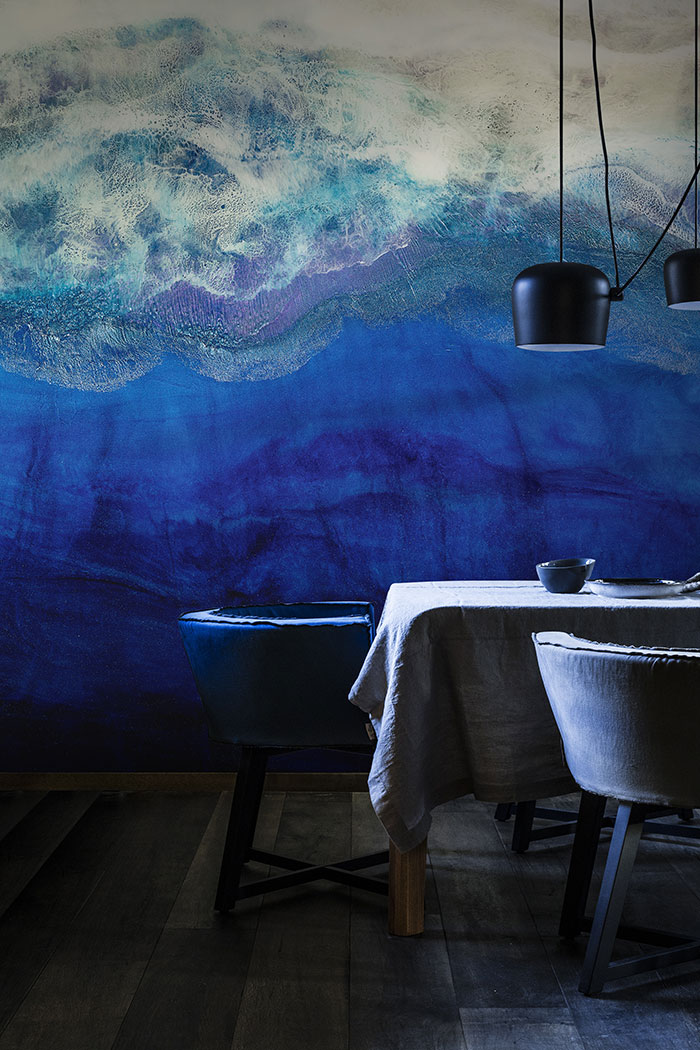 Tom Puukko, Founder at FEATHR, commented, "The depth and drama of Melissa's works instantly attracted us to them. As well as being beautiful artworks, her pieces make incredible wall murals, whether you view them as abstract mood pieces from a distance or in detail close up. They transport you to that magical meeting place between the land and sea - and who doesn't need an excuse to travel in their mind right now?"

The FEATHR x Melissa Renee collection of seascape wall murals are available on materials suitable for both residential and commercial projects. The collection is customisable and ships worldwide.
 
@wearefeathr #wearefeathr #murals
Website:
https://www.feathr.com/