New Hampshire Company Makes Mark on National Sports Scene
When the Florida State University football program assessed what it needed to win its first national championship since the turn of the century, a state of the art indoor training facility was at the top of the list.

Raising the millions of dollars needed to build such a facility was one challenge, constructing a building that would hold up to the challenges of the Florida climate – and withstand the effects of hurricane-force winds - was another. That's where Kalwall came in.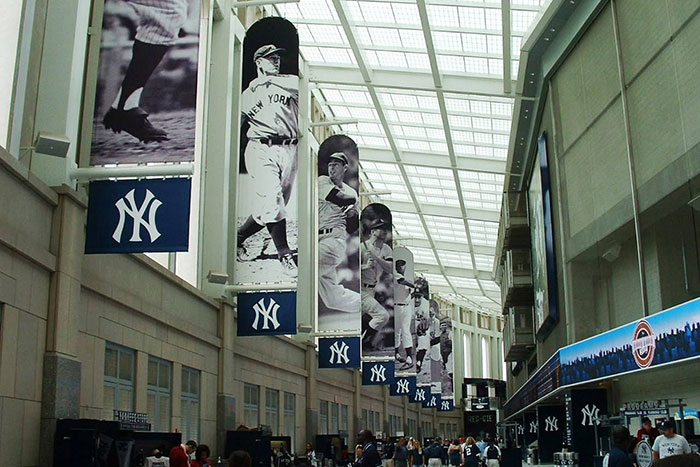 New Hampshire may not be known for being part of the BCS football scene, but Kalwall has made its mark on big-time sports. The New Hampshire-based leader in high performance translucent wall and roof systems has been used in athletic facilities around the world, including Ford Field in Detroit, Miller Park in Milwaukee and Yankee Stadium in New York. Kalwall is recognized for its innovations in window designs that provide a more predictable, better quality of usable natural light with superior thermal properties and best in industry solar heat gain control.

Florida State turned to Kalwall when designing a 90,000 square foot facility that cost $15 million to build. Kalwall panels line the Dunlap Center, helping flood the facility with natural light and also keep the temperature constant.

The Dunlap Center opened a year ago this month. The Seminoles won their third national football title a few months later and the team is preseason favorite to win again this year.

Thunderstorms, lightning and oppressive heat of August can cost college teams valuable practice time if they don't have a viable indoor facility. And, in a region that faces the yearly threat of hurricanes from June to November, buildings in Florida have to meet stringent building codes. Kalwall products have been tested to meet those standards.

Sports have long been part of the Kalwall tradition, dating back to the days when the Kalwall founder Robert Keller Sr. was a three-sport athlete at Manchester West High and later competed in track at Dartmouth College.
Categories: