New Species Guide from American Hardwood Export Council
The American Hardwood Export Council welcomes in 2021 with a brand-new guide to American hardwood species and grading. The book brings together the individual species and grading guides into a single 'Guide to Sustainable American Hardwoods' for effortless learning. With illustrated application case studies, the new guide is informative, educational and most importantly easy to use.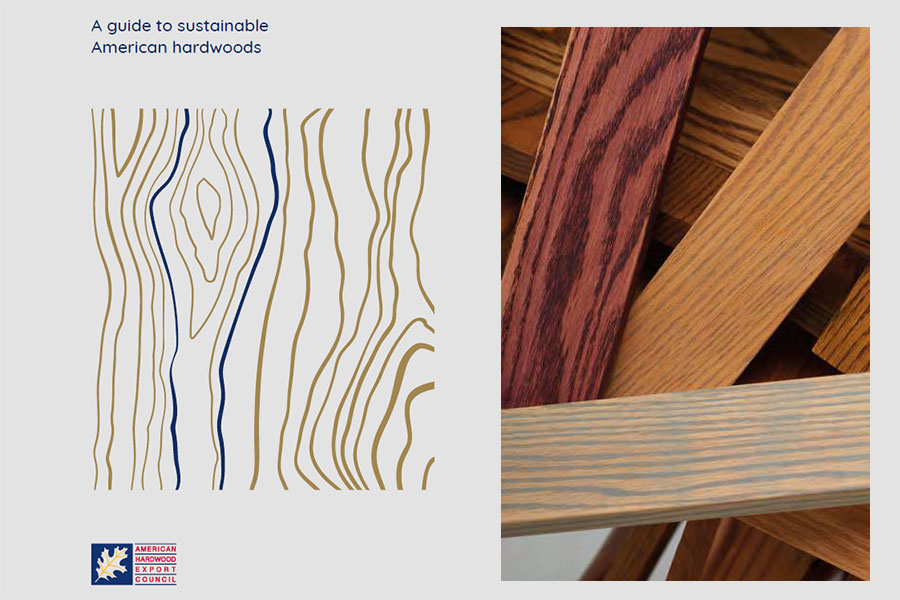 The 100-page book contains new information on sustainability, detailing the Seneca Creek legality risk assessment, the American Hardwood Environmental Profile (AHEP) and the map showing forest distribution, growth and timber removal. Further highlighting renewability, each species section gives the time taken by the forest to regrow a cubic metre, derived from AHEC's online life cycle assessment tool.

The book is available to view and download online and copies can be pre-ordered through the website. Physical copies have been distributed since December and other languages such as Arabic and Turkish will become available in the near future.

For anyone who wants to explore the potential application of different species, new technologies and make informed decisions as to material choice, this is an excellent place to start.Its aim is to provide one publication that meets the needs of a broad target audience, from timber traders, through end-users to specifiers.

Copies are available to download online from our website or via issuu or by emailing [email protected] to order a hard copy.
Website:
https://www.americanhardwood.org/en/library/publications/sustainable-american-hardwoods-a-guide-to-species?region=eu