New TAB 7 and TAB 7S Video Door Entry Phones
Inspired by the light, essential design characterising all the models in the Tab series, the new TAB 7 and TAB 7S video door entry phones show a thin profile and an elegant, essential design that blends into any living style. The attractive glass finish comes in two classic colours, black and white, to enrich the device by creating shiny transparent effects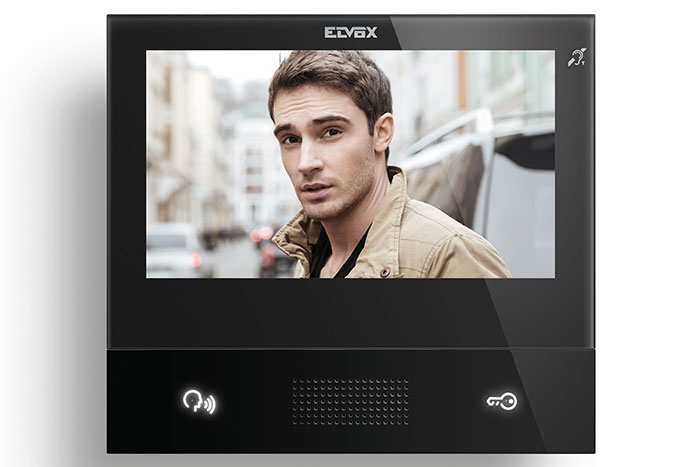 Both are available with Due Fili Plus and IP technology, capacitive keyboard, large 7" colour LCD monitor with 800x480 pixels image resolution and a large speaker with crystal clear sound to the outside and can easily be installed in existing Elvox video door entry systems with Due Fili Plus technology.

In addition to standard video door entry functions (call answering, gate and door opening, intercom calls and lighting) TAB 7S - with built-in Wi-Fi and the Video Door App - these functions can also be accessed from smartphones and tablets. You can manage all your calls in total freedom, with a simple touch on your mobile device, even when you're not at home. Also available with IP technology, the new TAB 7S video entry phone also has an immediate and sensitive touch display, used to manage all commands with a simple touch.

This sophisticated and intuitive distinguishing technology can also be used to send and receive text messages to and from other video entry phones installed in the building, monitor video surveillance cameras and access a video-answering service. With all the certainty and stylistic elegance, you expect from products Made in Italy.

TAB 7 and TAB 7S are the ideal solution for both small and large systems. Cutting-edge technological products blending that no-compromise quality you can expect from the Marostica-based company, and the style that has made Italy famous around the world.

Website:
http://www.vimar.com