One Central's commercial and retail development completed ahead of schedule
Dubai World Trade Centre's One Central, a world-class lifestyle development in the heart of Dubai's Central Business District, has completed the last phase of its commercial and retail development with the delivery of The Offices 4 and 5 ahead of schedule. With this release of 742,000 square feet of Grade A office space, the commercial and retail component is now complete and brings the total completed commercial and retail space in One Central to 1.72 million square feet, complete with a four level basement of 4,380 parking spaces.

The rapid pace of development of Dubai's newest free zone business district reaffirms DWTC's role as a destination developer and is set to further draw international businesses to set up base in Dubai. One Central offers an interconnected space, seamlessly integrating offices, retail, residences, hotels, and a wide variety of F&B offerings to DWTC's mega-events venue and the wider city through a world-class transportation network.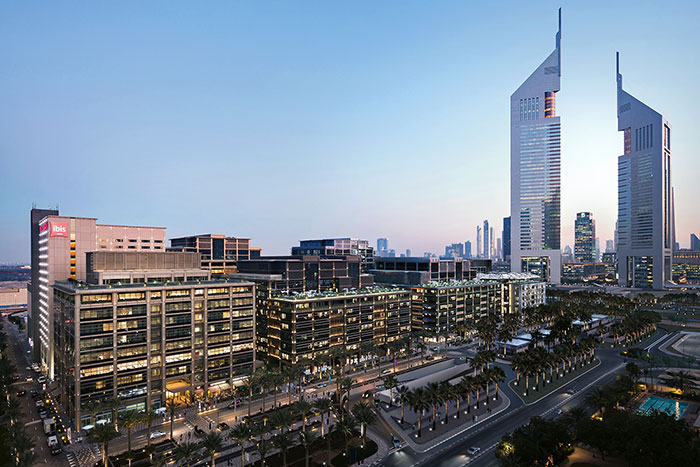 One Central's business occupants additionally benefit from DWTC Authority's free zone competitive setup costs, with a reduction in registration fees by 50-70% announced earlier this year, and a 40-50% reduction in immigration fees depending on the scale of business operation. The cost optimisation is aligned with The Executive Council of Dubai's wide-ranging policy measures to reduce the cost of doing business and to enable a sustainable ecosystem for long-term business success.

Coupled with the 588 room Ibis One Central Hotel, and The Offices 1, 2 and 3 which were completed in the last three years, One Central is already home to a variety of blue-chip tenants from the fields of oil and gas, finance, insurance, tourism, and management consulting, demonstrating value for the development as a premium destination in the city with its advantageous location.

The next phase of the development is AccorHotels' 25hours Hotel Dubai One Central, scheduled to be completed by June 2020. The hotel will be making its regional debut of the German hospitality brand outside of Europe, and will be the largest of the brand in the world with 434 rooms. The smart upscale hotel will feature a mix of modern rooms and suites with an eclectic mix of arabesque design elements.

Once completed, One Central development will be a new urban destination with commercial office, retail, hospitality, residential, car park and open green spaces. Hotel accommodation will range from affordable hospitality, perfect for corporate stays, to premium accommodation for the leisure traveller.

Gurjit Singh, Senior Vice President - Real Estate at DWTC said: "Through place making and place management, we have created a new top-of-mind vibrant urban destination with One Central, one that offers a competitive advantage with excellent locational connectivity. It is designed to address the evolving needs of the business occupier, multinational corporations and the evolving needs of the business traveller, and is gaining significant interest from global and local companies. One Central's business-friendly regime, and a carefully master-planned mix of corporate offerings, retail and hospitality, offers unique lifestyle experiences in line with placing Dubai on a global map as an iconic destination to live, work, play and connect."

Website:
http://www.onecentral.ae