Osram LED lamp awarded the Red Dot Award
The Superstar Classic A40 LED lamp from Osram has been distinguished with the renowned Red Dot Award for product design. The lamp brings together the popular design of traditional light bulbs with modern LED light.

"We expect that more and more end consumers will be taking advantage of LED lamps in the coming years," stated Geert van der Meer, Head of Osram's LED Lamps and Systems business unit. "Our award winning LED lamp is characterized by the fact that it is manufactured in Europe. Furthermore their most important components are developed by us in-house – this ensures a consistent design, premium quality and short delivery times."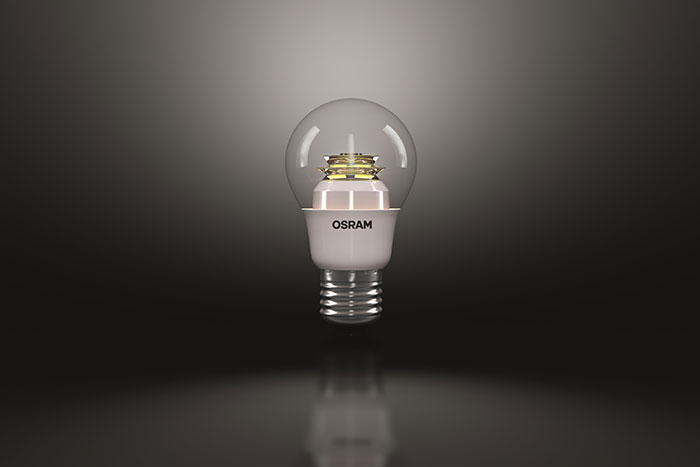 The Classic A40 LED lamp from Osram was awarded the Red Dot Award for its product design.
The award-winning Osram "Superstar Classic A40 advanced clear sparkling" has the same dimensions as a classic light bulb, meaning that it fits into all luminaires previously equipped with light bulbs.

The lamp is also dimmable, and thanks to a patented Osram optic distributes its light over a wide 300° angle, until now frequently a problem with LED lamps.

Light source is a LED by Osrams Business Unit Opto Semiconductors. The lamp is part of the new LED portfolio covering more than 100 lamp types that will be available from the autumn, and is based technically on a new modular principle where identical modules are used in different lamps, achieving among other factors a uniform design appearance.

The Red Dot Design Award is one of the most renowned design awards in the world, and this year over 4,800 applications from 53 countries strove to achieve an award
Categories:
26 - Electrical