Outdoor Design and Build Show to Give Dubai Glimpse into Future of City Living
International brands and local industry leaders will showcase a range of the most exciting and cutting-edge products in the outdoor design market – from vertical garden systems to a fiber-optic replica of the Burj Khalifa tower.

These and many other products will be on display at the Outdoor Design and Build Show 2015, the only event in the Middle East focusing purely on design and build for all public and private spaces, which is taking place in Dubai on 13th – 15th April 2015.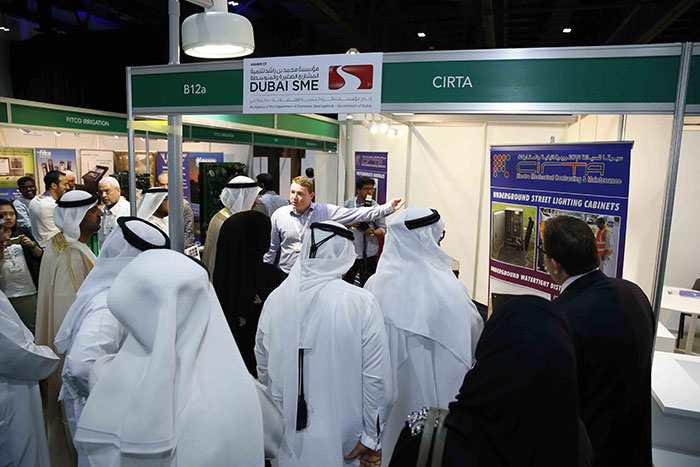 Exhibitor Ignea Lda, from Portugal, is presenting a model of the Burj Khalifa, replicated in granite, which is 3.2m in height, weighs 1 ton and features 600 points of light in optical fiber – providing a truly unique illumination point.

Lebanon's Green Studios will be showcasing its innovative hydroponic "green wall" solution, which allows plants to grow in a soil-less medium, and can be applied to building facades or on roof tops.

"The green wall system has great benefits on an urban scale especially in cities where extreme temperatures becomes a limitation on the living environment," said Zeina Kronfol, managing director-partner, Green Studios. "The green walls have great insulation properties and can enhance people's wellbeing and green urban facades, thus having greater impacts on city levels."

Other companies exhibiting at the event include Musco Gulf Lighting, which will be showcasing its diverse range of LED and metal halide lighting systems, and Resysta Building Material JLT, which will be presenting its innovative line-up of sturdy outdoor profiles for weather-proof house and garden applications. E3 International is showcasing its custom-built outdoor bowling center solution.

Hosted and fully backed by Dubai Municipality, the Outdoor Design and Build Show is the only dedicated international platform in the Middle East that caters to the entire spectrum of hard and soft landscape products and services. Other major confirmed exhibitors include Tanseeq LLC, Gebal Group, Bee'ah, FX Luminaire and Elegance Shades & Décor amongst others.

The event is running from 13th – 15th April 2015, daily from 11am to 7pm at the Dubai World Trade Centre.