Over 120 exhibitors to showcase their products at 5th Cairo WoodShow
Cairo WoodShow, North Africa's leading platform for wood and woodworking machinery, with 120 exhibitors from across 25+ countries and 7,000 visitors, is gearing up to organise its 5th edition at Cairo International Convention Centre on 5-8 December, 2019.

Held under the patronage of Egyptian government, the event will be held in conjunction with Cairo International Furniture Accessories & Components & Semi-Finished Products Show (CIFAC).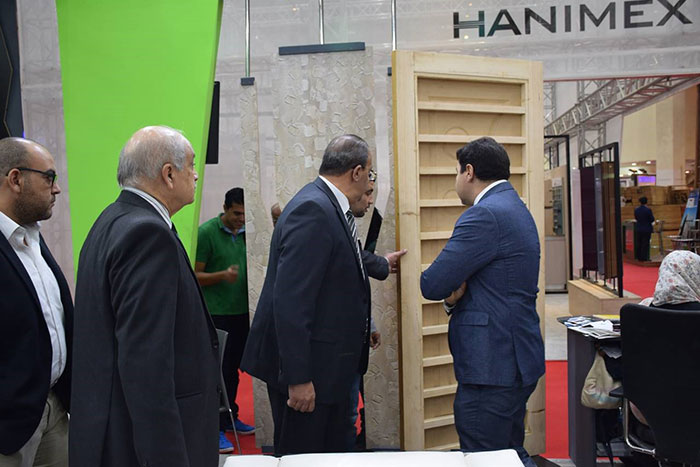 At the four-day long Cairo WoodShow, companies from wood and woodwork machinery spectrum will assemble in the heart of Egypt and showcase their latest products and innovations, while CIFAC will give exhibitors an opportunity to exhibit innovative wood accessories.

Global wooden furniture market size from commercial applications is projected to witness over 6 per cent compound annual growth (CAGR) from 2019 to 2025, according to reports.
This brings more confidence to the investors as well as professionals to take part in the Cairo WoodShow, which has become a leading platform for wood and woodworking machinery experts and companies from different parts of the world.

It should also be noted that residential building applications dominated the global wooden furniture market share, accounting for over 66 per cent of the global demand in 2018.
Residential uses include upholstered, non-upholstered, bedroom, kitchen cabinet, and dining room. Strong growth in the real estate sector, rapid urbanisation, and rise in per capita incomes are among the key factors driving the industry share.

Taking into consideration these positive developments, Cairo WoodShow functions as the gateway to thriving wood trading in North Africa, offering access to more than 7,000 quality trade professionals from the North Africa region, and beyond.

With Egypt having its wood-based furniture domestic production valued at $750 million, and over 3,800 companies registering with the Egyptian Furniture Export Council, Cairo WoodShow has already found a niche market among buyers and experts in Africa and Mena Region.

The 4th edition of Cairo WoodShow had assembled more than 7,400 visitors from 25+ countries which included all senior management and decision makers from wood and woodworking machinery sectors.

More than 1,253 B2B meetings were held, and these meetings successfully created more than 195 business opportunities, including around 112 opportunities for international exhibitors and 138 opportunities for local exhibitors.

#Woodhow #WoodshowCairo #CairoWoodshow