Panasonic is showcasing its latest sustainable living concepts for the region at MEE 2017
Panasonic, a global leader in technology, is showcasing its path breaking products in the energy creation, air conditioning, and lighting segments at Middle East Electricity (MEE) 2017, region's largest power exhibition, happening at Dubai International Convention Centre on February 14-16, 2017.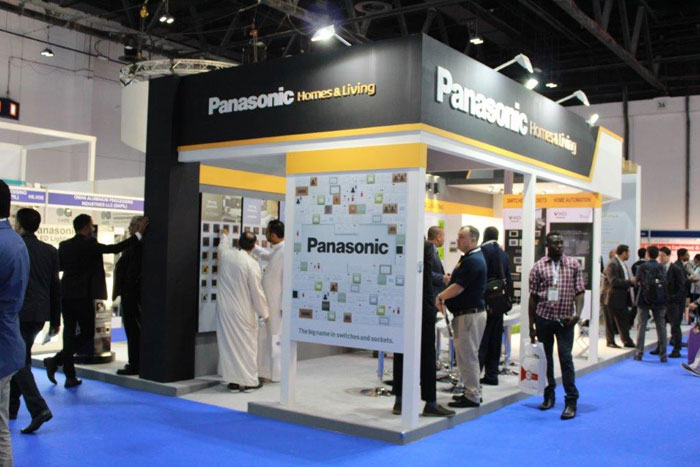 In line with governments' efforts to encourage environmental sustainability and energy security in the region, Panasonic Marketing Middle East and Africa (PMMAF) is focusing on bringing in solutions that are ready meet the rising demand for renewable energy technologies as well as energy efficiency and electrical solutions. The Japanese manufacturer is introducing its high-efficiency HIT 330 Solar Cells, Smart Cool Air Purifying system, and Air Curtains under the Homes & Living category at MEE this year.

Tatsuya Kumazawa, Director and Divisional Head, Eco Solutions Division, PMMAF commented, "Promoting renewable energy and eco-friendly living is central to Panasonic's business philosophy. With huge investment being made into energy sector, the region offers a lot of opportunities for innovative products we are developing in this segment. Moreover, the local government has already started building up the foundation for future cities with sustainable ecosystem. With the booming population, increase in expat relocations and growing tourism these segments are set to see growth in demand."

"Given our extensive experience in eco solutions business and smart city projects like Fujisawa Town in Japan, we are well placed to support UAE in realising its ambitious targets for solar power generation and energy efficiency. MEE is the perfect platform for us to highlight the latest sustainable living concepts which form the core of our businesses. We are committed to support the B2B and B2G sectors with our innovative, energy saving and environment-friendly solutions," he added.

Panasonic is present at the Stand No. F10 in Hall 8 at the MEE2017.