Peace of mind at all times with the hansgrohe Pontos Water Management System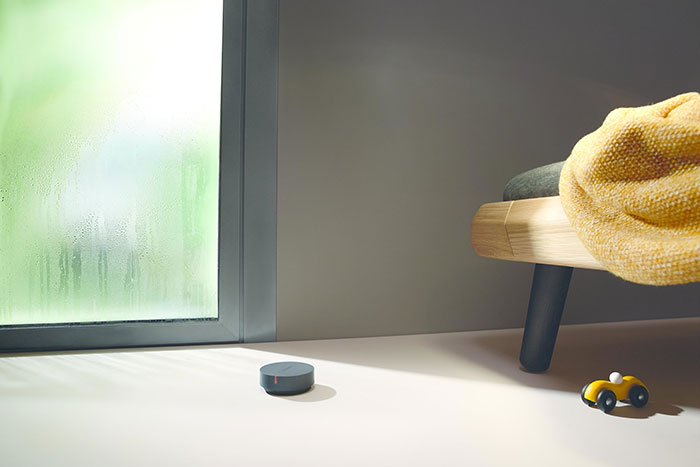 For all those who want to protect their own four walls against water damage and at the same time want to positively influence the quality of life, there is now the Pontos water management system from hansgrohe. Pontos permanently controls the flow of water inside the house and measures temperature and humidity.

The system controls water in two ways: with the Pontos Scout water sensor and the Pontos Base central unit. If a potential water leak is detected, they work together, sending push messages directly to the user via the hansgrohe home app and automatically shutting off the water supply.

A team for greater protection and quality of life

The Pontos Base forms the central unit: installed at the main water line and behind the pressure reducer and filter, it continuously measures the water pressure in the plumbing and detects unusual water consumption based on predefined limits. If any irregularities are registered in this way, the Pontos Base closes the line and sends a push message to the user, who can then check the situation or directly open the line again. The integrated battery ensures the necessary protection even if the power goes out.

But Pontos Base can do even more: it measures water consumption and pipeline pressure, prepares comprehensive statistics to promote sustainable use of water, and provides information about water quality such as water hardness.

The Pontos Scout sensors are positioned at any locations where undesired water accumulation could occur. If potential water leakage is detected, the system reports this immediately with a local alarm tone, a message to the hansgrohe home app, and a message to the Pontos Base, which turns off the water supply.

But Pontos Scout, too, can do much more: it constantly measures temperature and humidity levels, which can also be accessed via the app. At the same time, the user can define limits in the app – depending on the location of the Pontos Scout. Five Pontos Scouts can be used at the same time – for example, under the sink or next to the washing machine to prevent water leakage, in living spaces to protect against overly dry air or excessive humidity, or in the storage room to offer protection from frost or undesired levels of humidity, thus having an impact on quality of life.

Pontos can help stop the formation of mold in the building, prevent overly dry air in living spaces, and ensure optimal storage of food and drinks such as wine in the pantry.
#hansgrohe #pontos